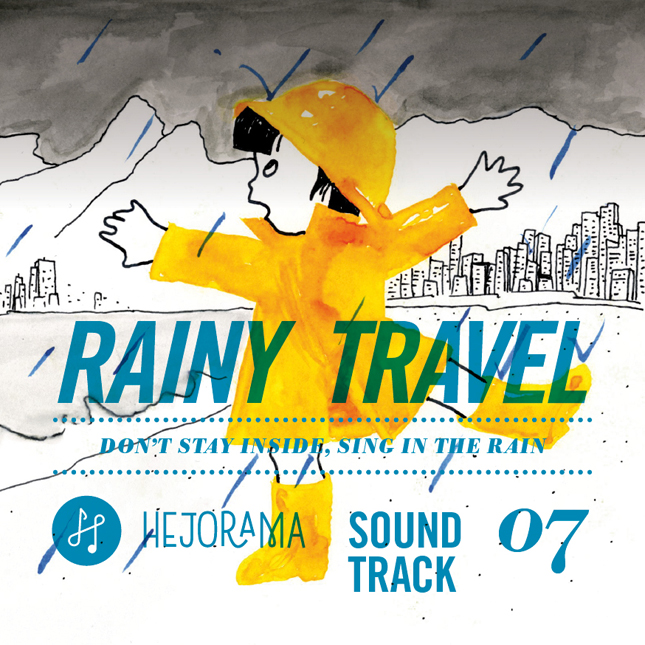 Soundtrack of the report
Rainy day travels
Ben
Your travel is turning into a rainy trip? Ben share with you his soundtrack for the rainy days. Take your earphones, pump up the volume, and sing in the rain!
Tracklist
1. "Riders on the storm" - The Doors (long version)
2. "Rain down rain" - Holly Golightly
3. "Les pluies chaudes de l'été" - Etienne Daho
4. "Tahiti rain song" - Cocorosie
5. "Chanson de la pluie" - Benjamin Biolay & Chiara Mastroianni
6. "Purple rain" - Prince
7."It's gonna rain" - Steve Reich (interlude)
8. "Rien que de l'eau" - Véronique Sanson
9. "It's raining again" - Supertramp
10. "Rain dance" - The Very Best (feat. M.I.A.)
11. "When it rains" - Ebony Bones
You can also read this article, that gives you some tips to enjoy your rainy day travels.