Shunsuke is for sure one of my most fascinating friend.
I know him for almost 10 years now. Back in the days he was traveling the world to find high quality european fashion brands for a Japanese company.
Our friendship is made of our common taste for eachother's culture, either it's food or fashion.
(And drinks, and girls, but that's another story…)
He's from far the frenchest guy I've ever seen. Especially for a Japanese…
It took me a while to figure out how to talk properly about his project… rdv o globe.
[divider line="true"]
Konomi*
rdv o globe is a concept store,
where you can find a selection of independent fashion designers from all around the world (Aganovich, Isaac Sellam, First Aid To Be Injured, Syngman Culcula, …),
as well as jewelry, hats, music records, items for home, …
all gathered according to what Shunsuke likes. Meaning only very, very good quality.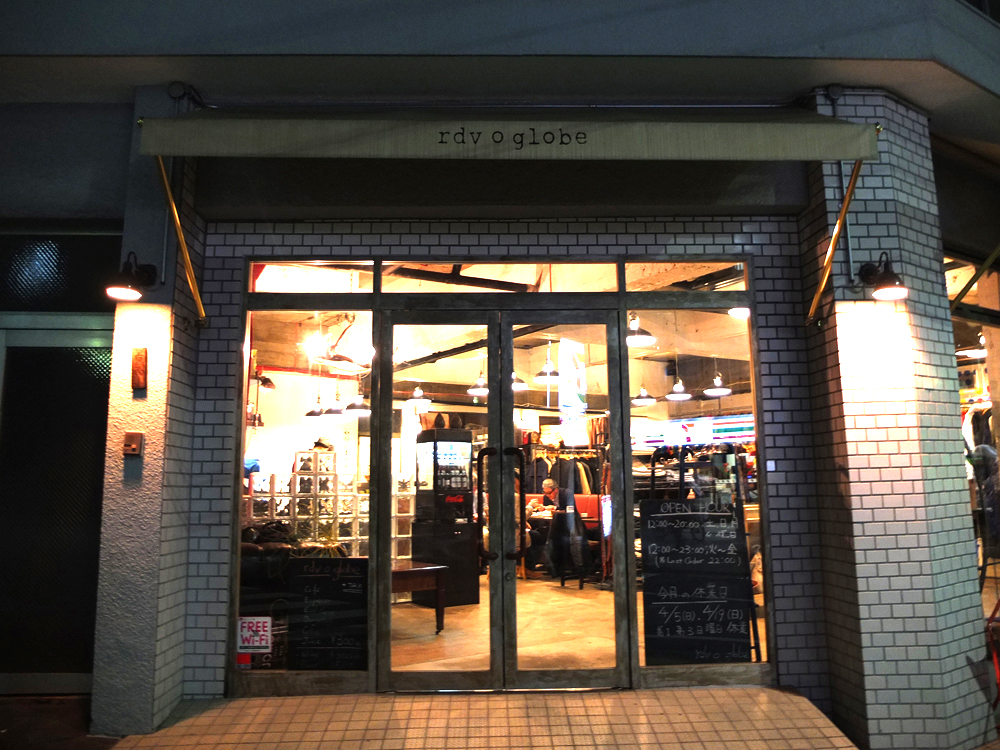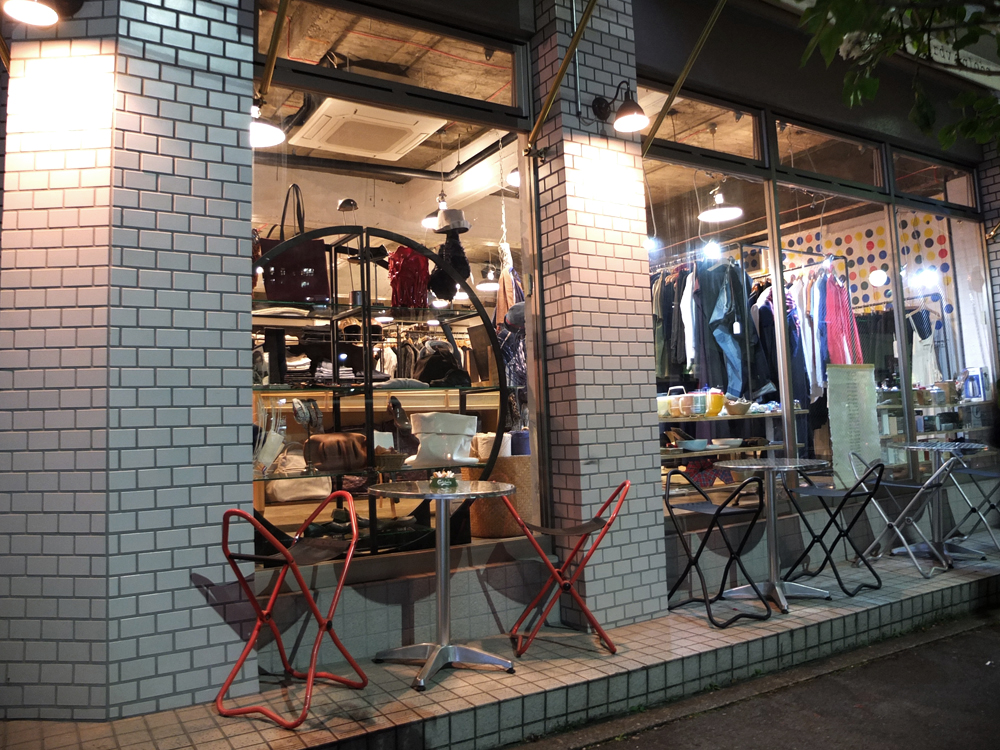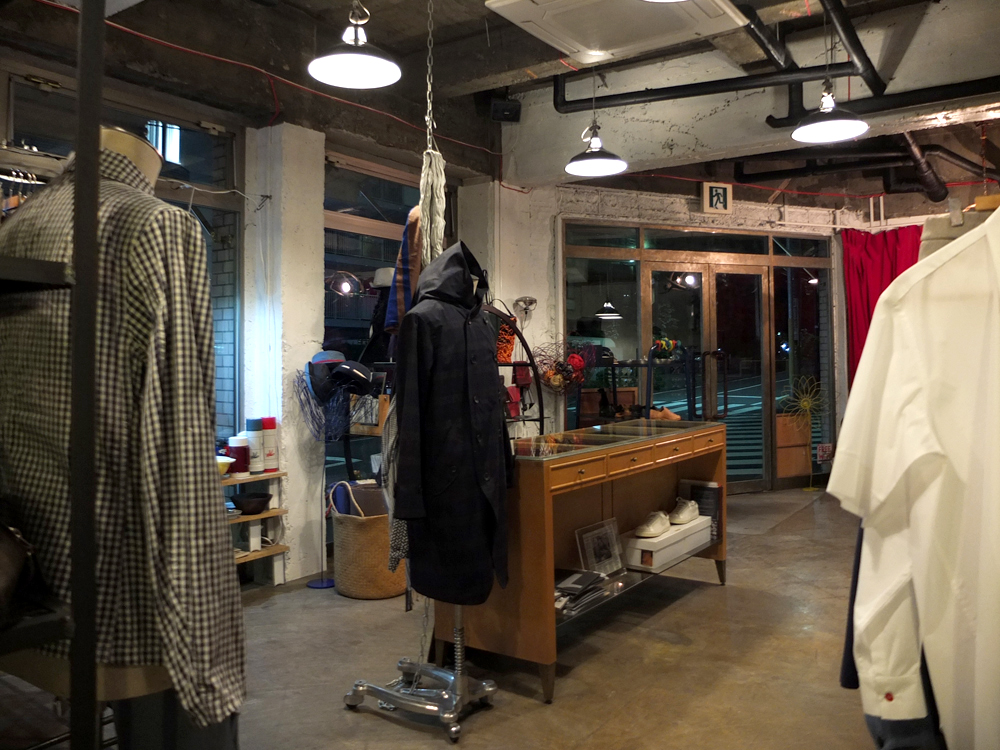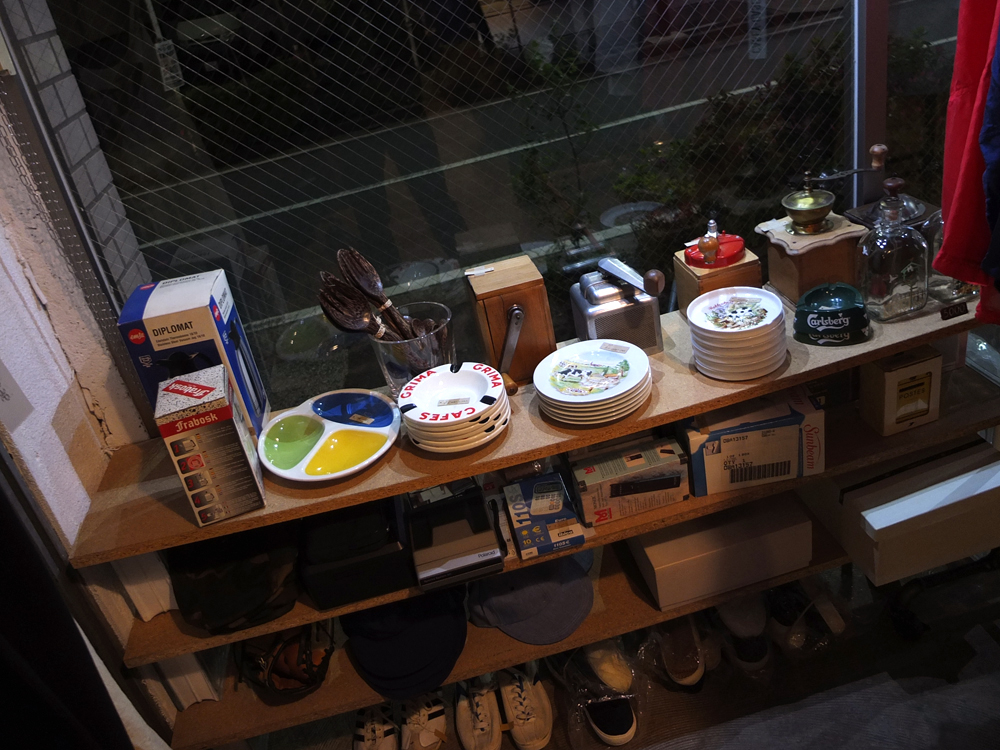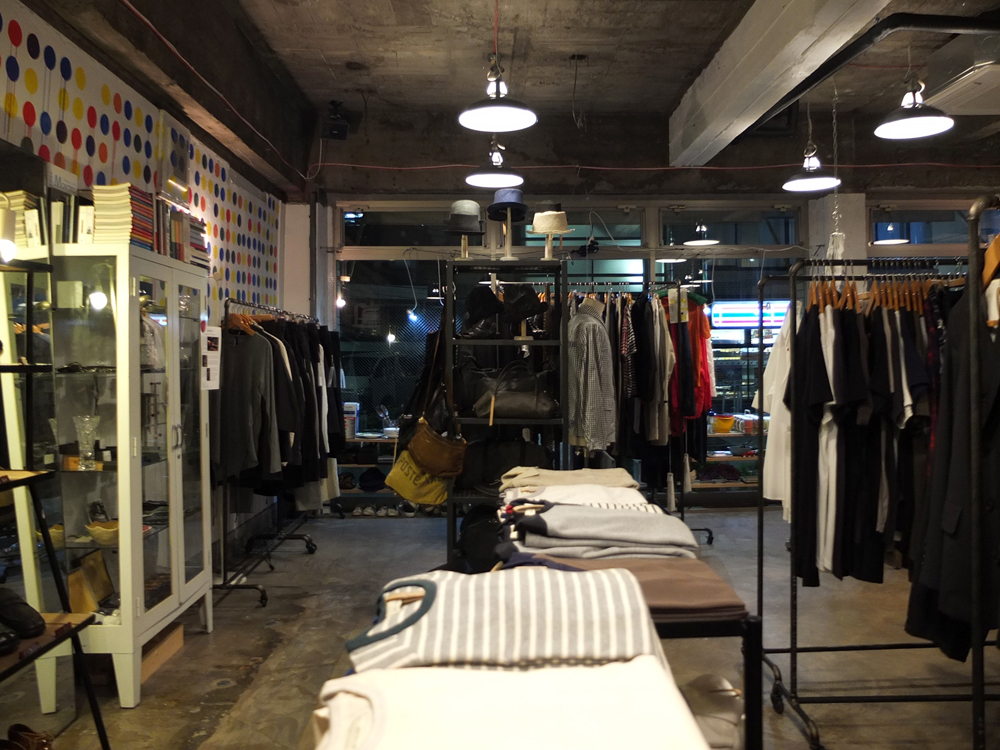 [divider line="true"]
Shumi*
rdv o globe is a fashion brand,
cause yes, Shunsuke designs his own collections twice a year.
After having worked so long in fashion, he started to create his own clothes, and has nothing to envy to older and more established brands.
All together with the other independent designers, it's perfect. All makes sense, all makes taste.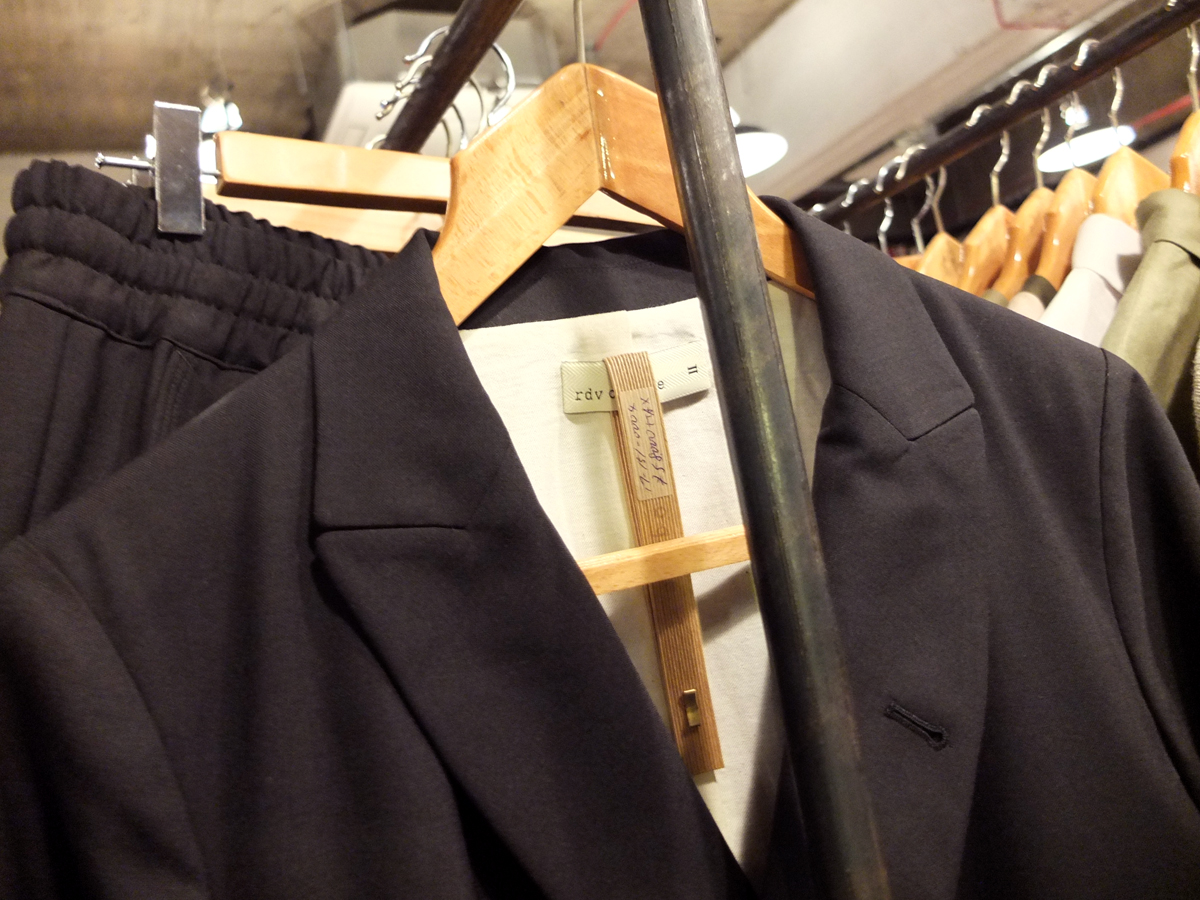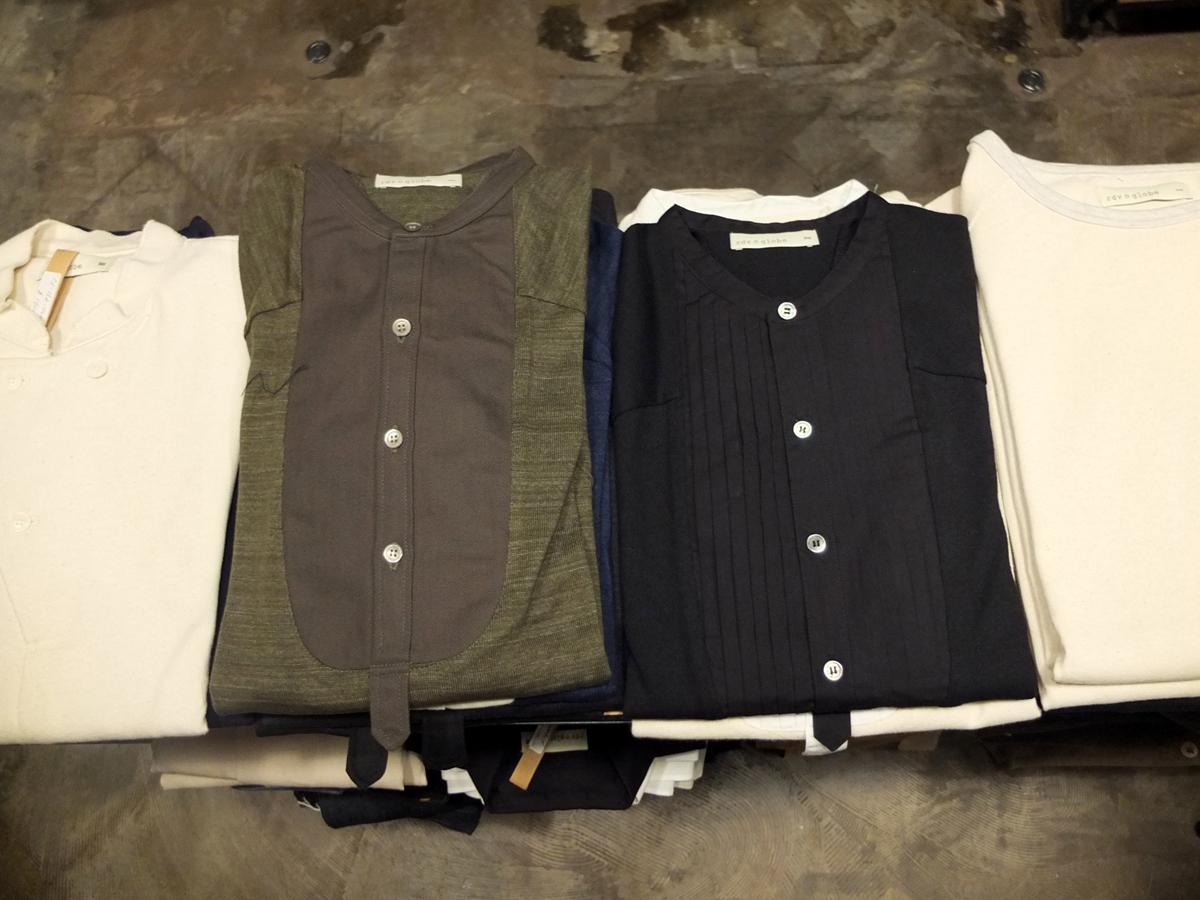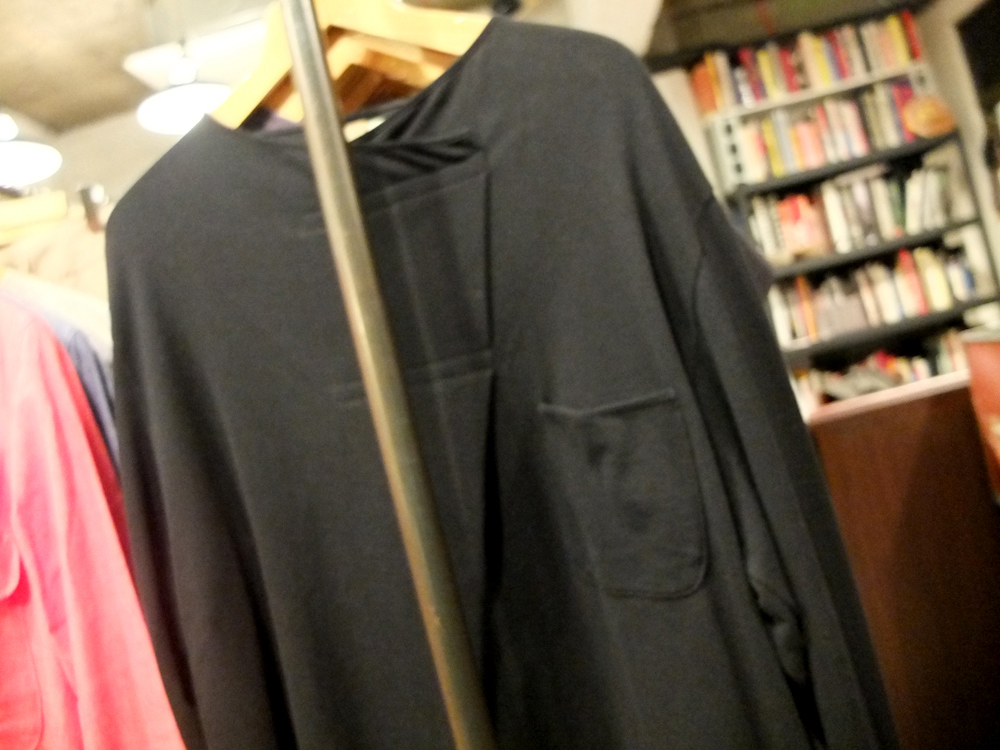 [divider line="true"]
Mikaku*
rdv o globe is a Café,
where you can have a drink, hang out, meet Shunsuke's friends and old colleagues,
and most of all eat better than in most of european restaurants… #fact.
Shunsuke does not care about fusion food, he just cooks with his young fellow Yuta;
they experiment, reinvent old receipes, from japanese raw fish in the simplest way, to french classics that he pretends to cook better than french people themselves… Bœuf Bourguignon for instance. I'm keen on believe him, though I'll have to check on this last one.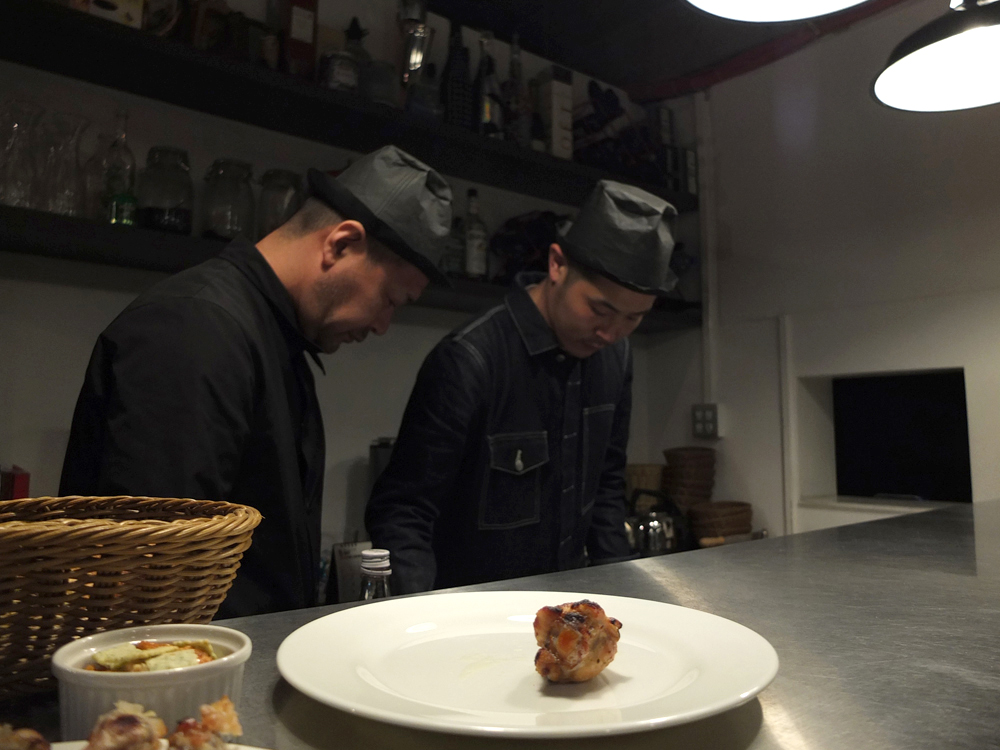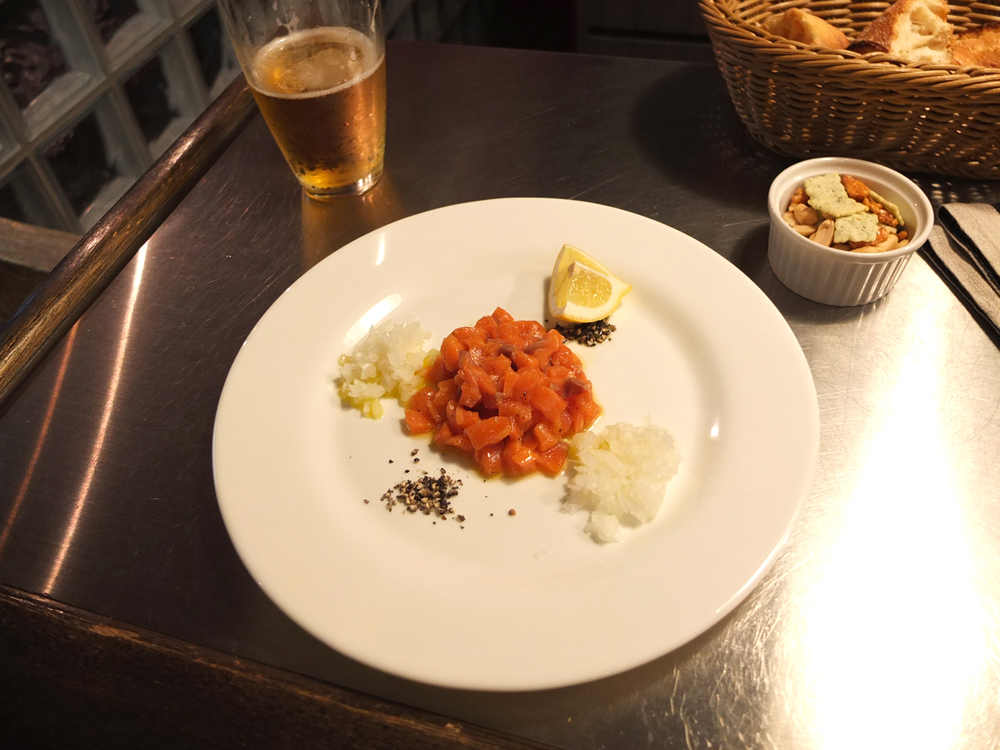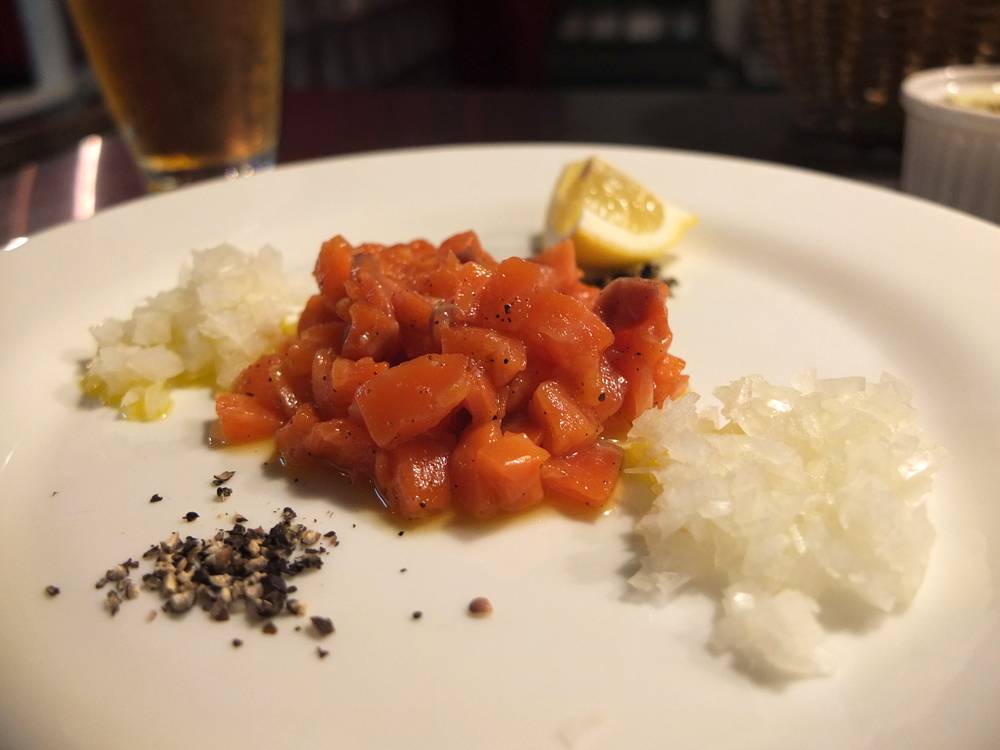 [divider line="true"]
Kuchiatari*
rdv o globe is a mood,
a lifestyle of hospitality and enjoying life,
through art, design, gastronomy, music, meeting friends in a place like home,
without following any trends, just ones instinct,
and taste.
rdv o globe is Shunsuke's taste,
rdv o globe is Shunsuke.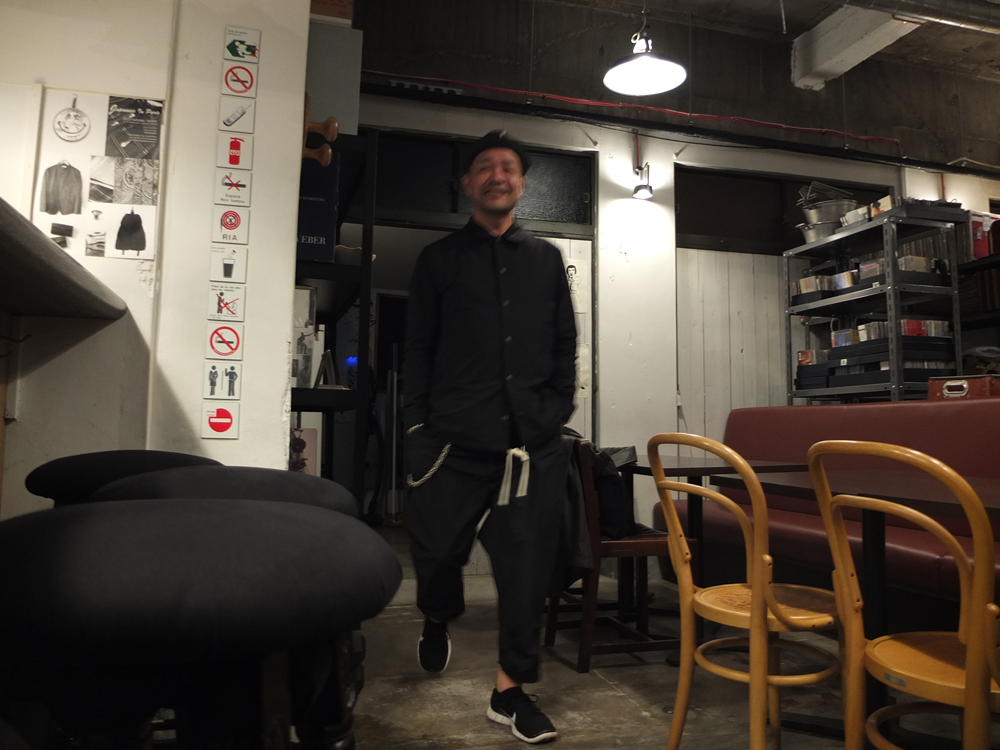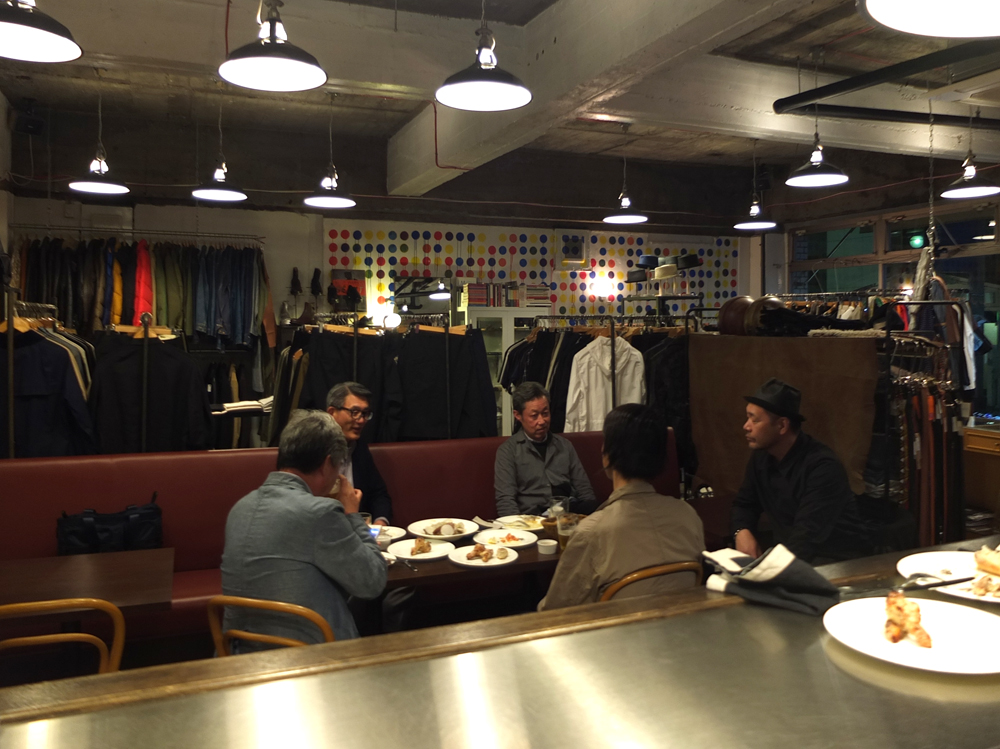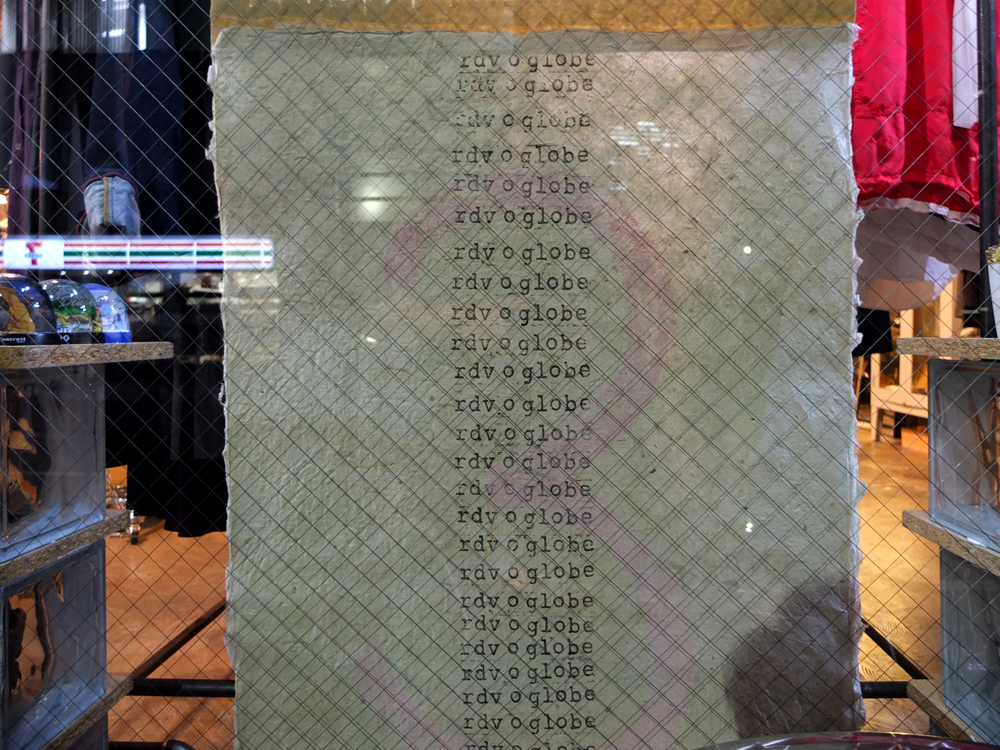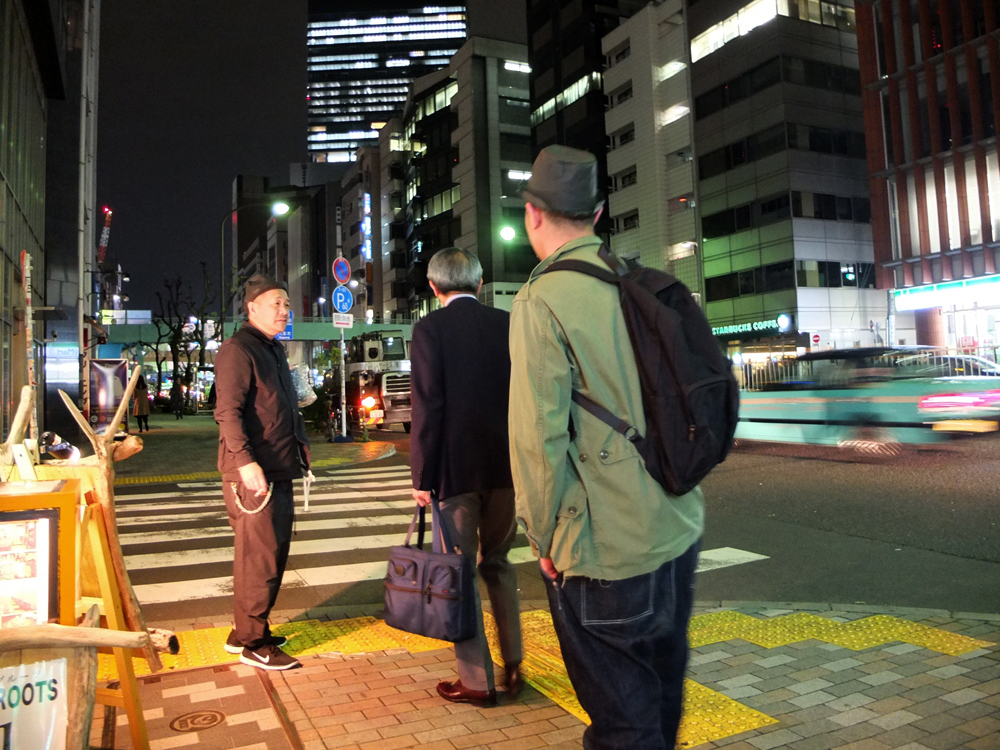 [divider line="true"]
rdv o globe is one of those few places where everything fits perfectly together, makes sense,
and is not "over-concept".
Just guts and personal (high) taste, matched in the best way.
rdv o globe
2 Chome-22-1 Higashi
Shibuya-ku, Tōkyō-to 150-0011
Japan

rdv o globe Website and collections
rdv o globe Facebook page
Shunsuke's Instagram

[divider line="true"]
*Taste
Konomi 好み Taste, Choice, Liking
Shumi 趣味 Taste, Preference, Predilection, Favorite Pursuit, Predisposition
Mikaku 味覚 Taste, Sense of taste, Flavour
Kuchiatari 口当たり Taste, Reception, Hospitality
[divider line="true"]
Big up and Love to Ruben, who introduced me to Shunsuke.
#WaF