"We take Halloween very seriously in Derry"
18.9K views
5

minute read
For this new Must Love Festivals trip, we were invited to spend Halloween on the banks of the river Foyle, in Derry, Northern Ireland.
The whole city sees orange for a week. If you love the Pumpkin-fest as much as we do, the Banks of the Foyle festival is a pilgrimage, a must, as it's simply the biggest celebration of Halloween in Europe. Performances, music, big parade, massive firework, lectures, … name it. Don't forget the costume, you might get lonely.
We spent 3 days, walking around the city, having beers with zombies, discuss history with ghosts, and sing Irish songs with witches. And sharing Fish n' Chips with a dozen Marios and Luigis…
We even (easily) managed to escape for a day, to have a peaceful moment by the sea, across the border…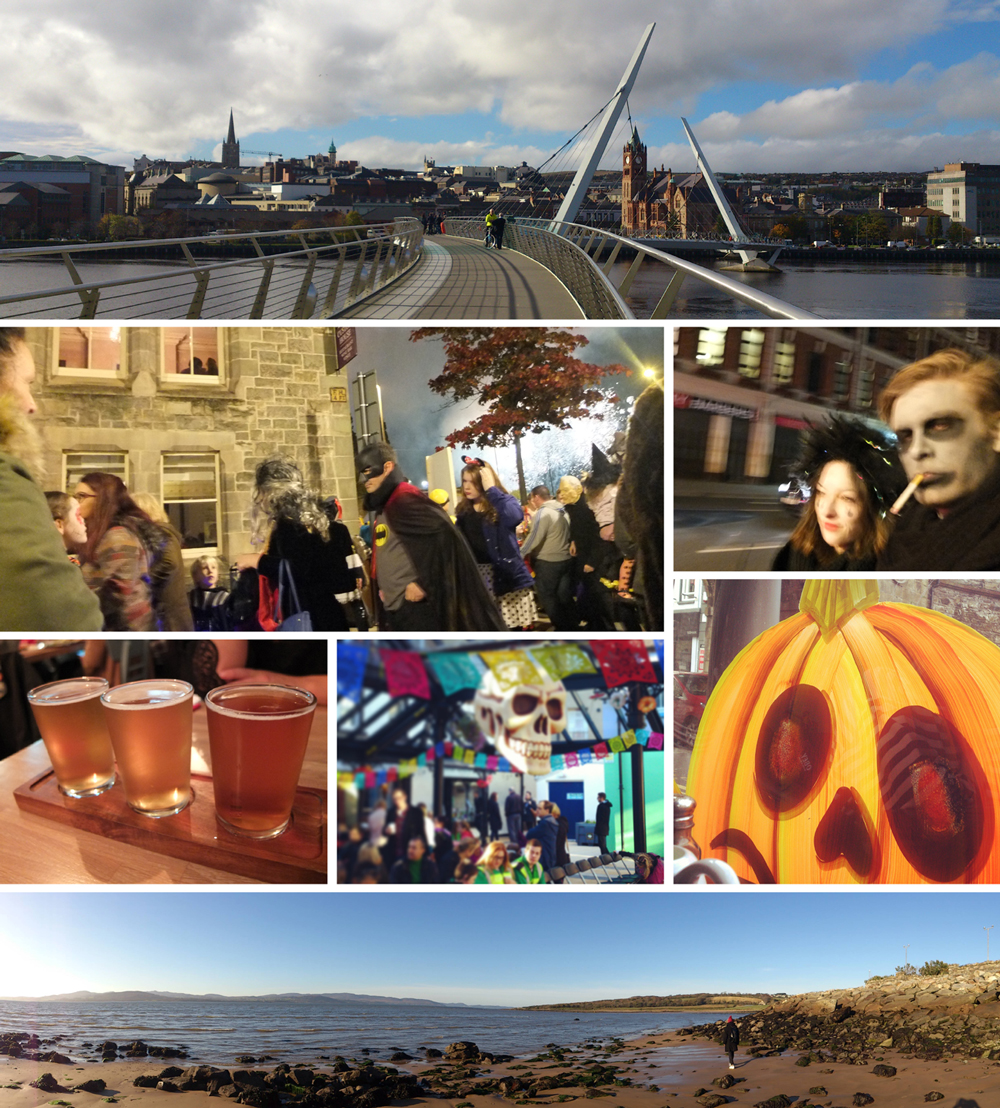 [divider line="true"]
The Walled city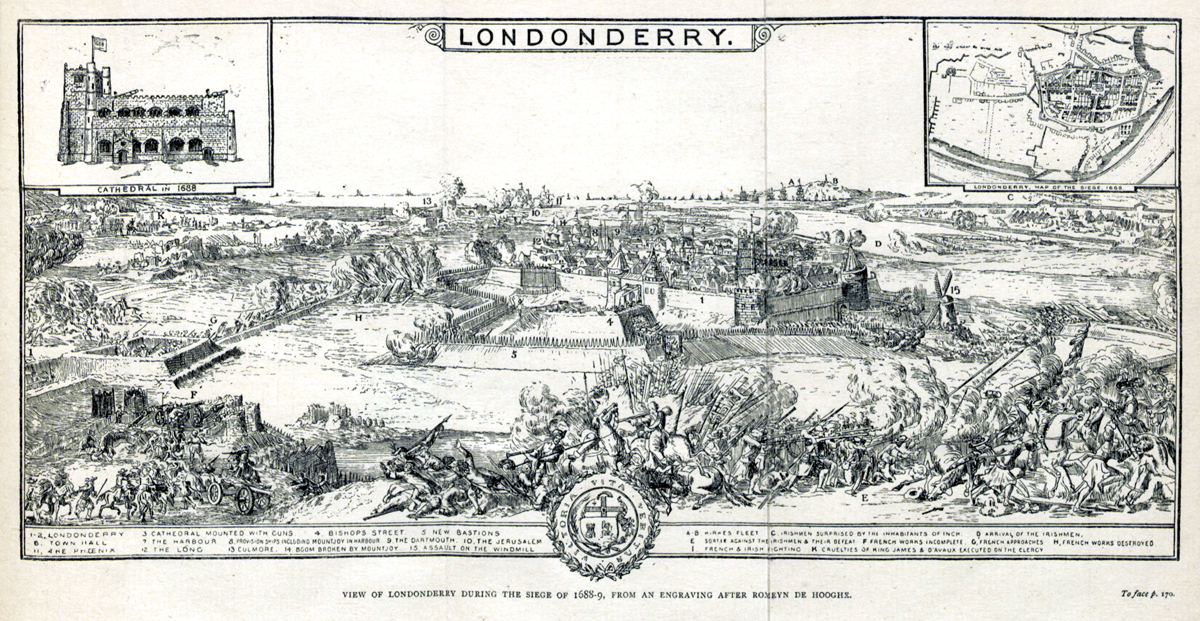 Lying on the banks of the river Foyle, Derry (LondonDerry if you dare to call it like that…) is a walled city, stage of many historical events, from Plantation of Ulster to The Troubles, more recently.
You can feel the weight of the past, turned into lust for life.
A city packed with good vibes, especially during this Banks of the Foyle festival.
Our first step in History was the Saddler's House, our mansion for this trip.
We were invited to stay in this charming Bed&Breakfast, here for centuries as well.
Family mood, easy going and super interesting. Regulars from everywhere come back every year, especially for the festival .
We learned a lot from our hosts and their guests, passionate about Derry and both Irelands on loans-cash.net.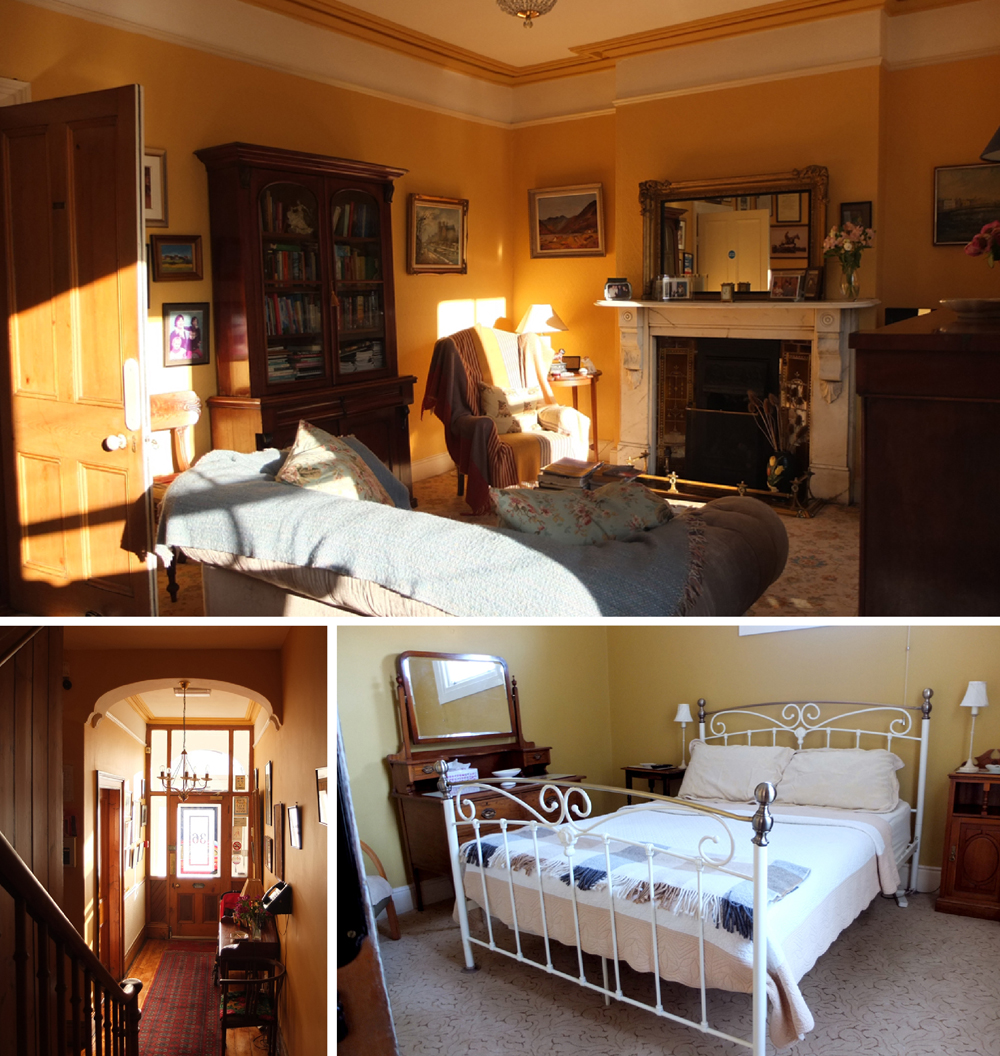 [divider line="true"]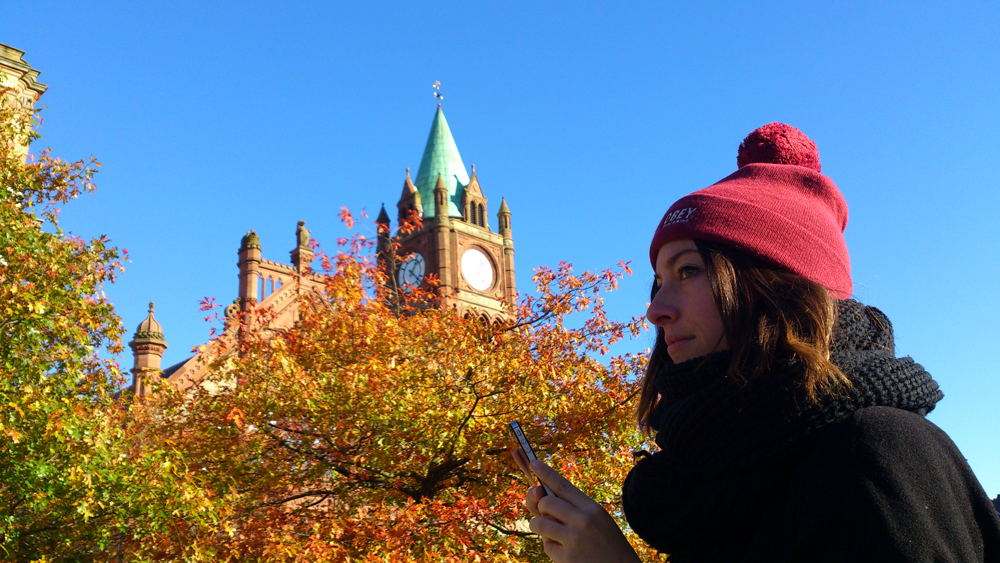 We spent our time walking around Derry, along the wall, on the wall, on both sides of the river.
A big part of the center (Cityside, West bank of the Foyle) is pedestrian, and is perfect to wander. This is the oldest area, where are most of the shops, museums, bars and restaurants. Use the wall to go from A to B, stop here and then for a coffee. Perfect.
The impressive Guildhall is a symbol of the city. It is not only the city hall, but a museum and culture center as well.
The building is pretty much the highest in town, and you can see its red brick clock tower from almost everywhere.
It's also a smart place to start a full tour of the wall.
(We highly recommend to start or/and finish your tour with a good meal at Cafe Soul, just next to the Guildhall.)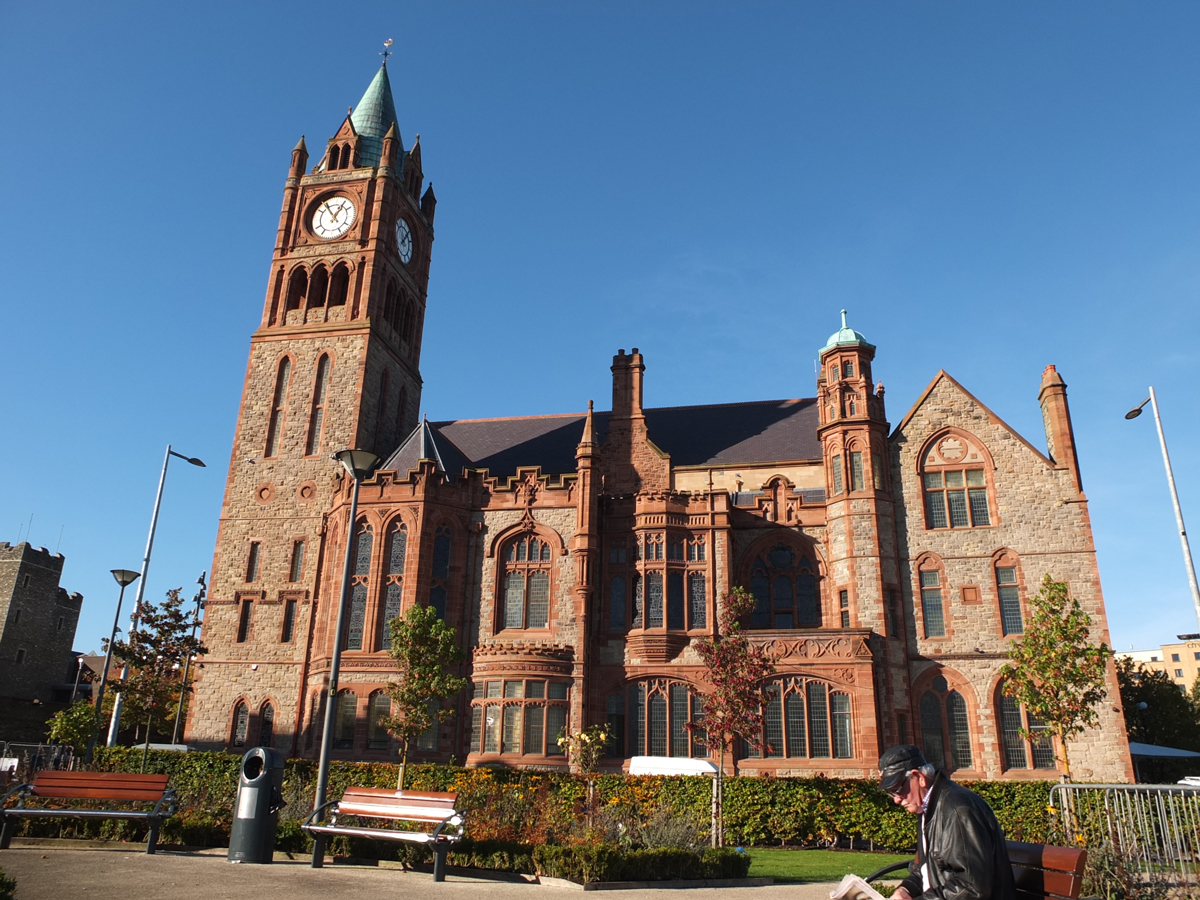 The Free Derry area was pretty intense as well… One of the place you go and wonder if it's over.
You can discover by yourself, or try out the walking tour.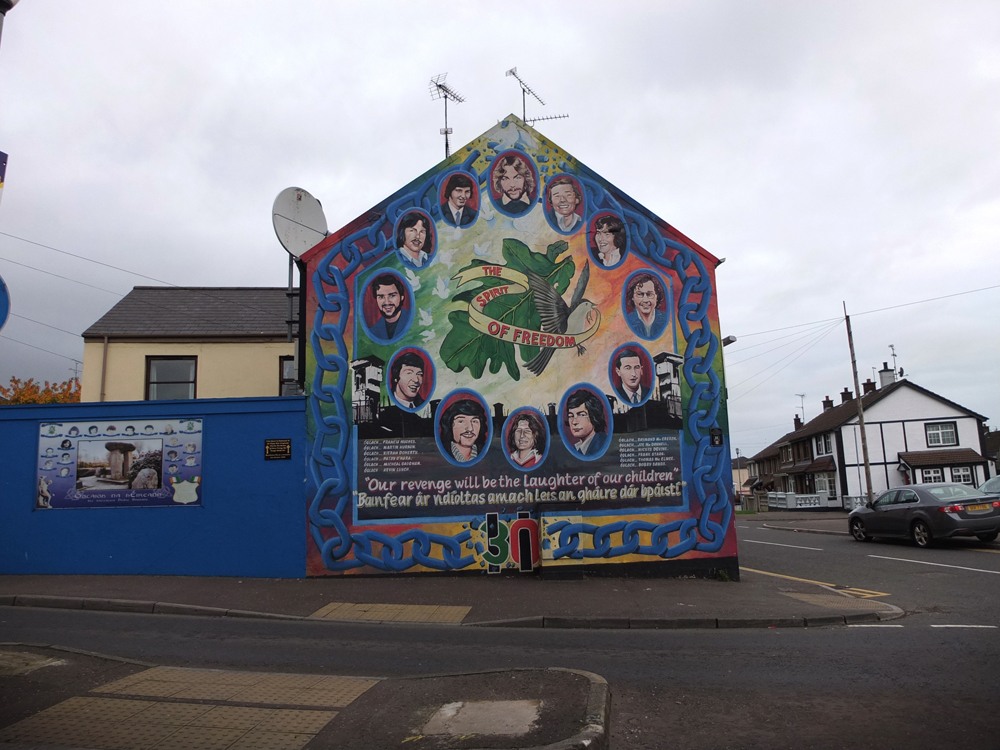 The original western core of the city grew bigger and bigger outside the wall, to finally reach the other side of the river (Waterside, East bank of the Foyle).
You can cross the river, in the center, using this bridge I fell in love with… The Peacebridge. I love its twisted look.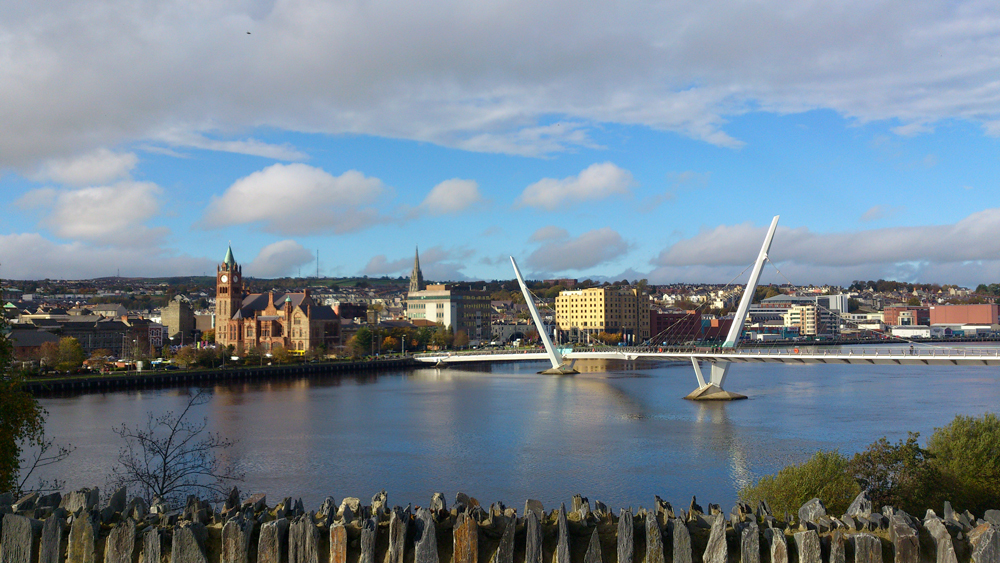 We "stepped into history" again, in the City Walled Brewery of James Huey. A brewery and restaurant, located on Ebrington Square, in barracks of a former military base, turned recently into a more entertaining area. I still wake up at night, thinking about Huey's BOOM pale ale…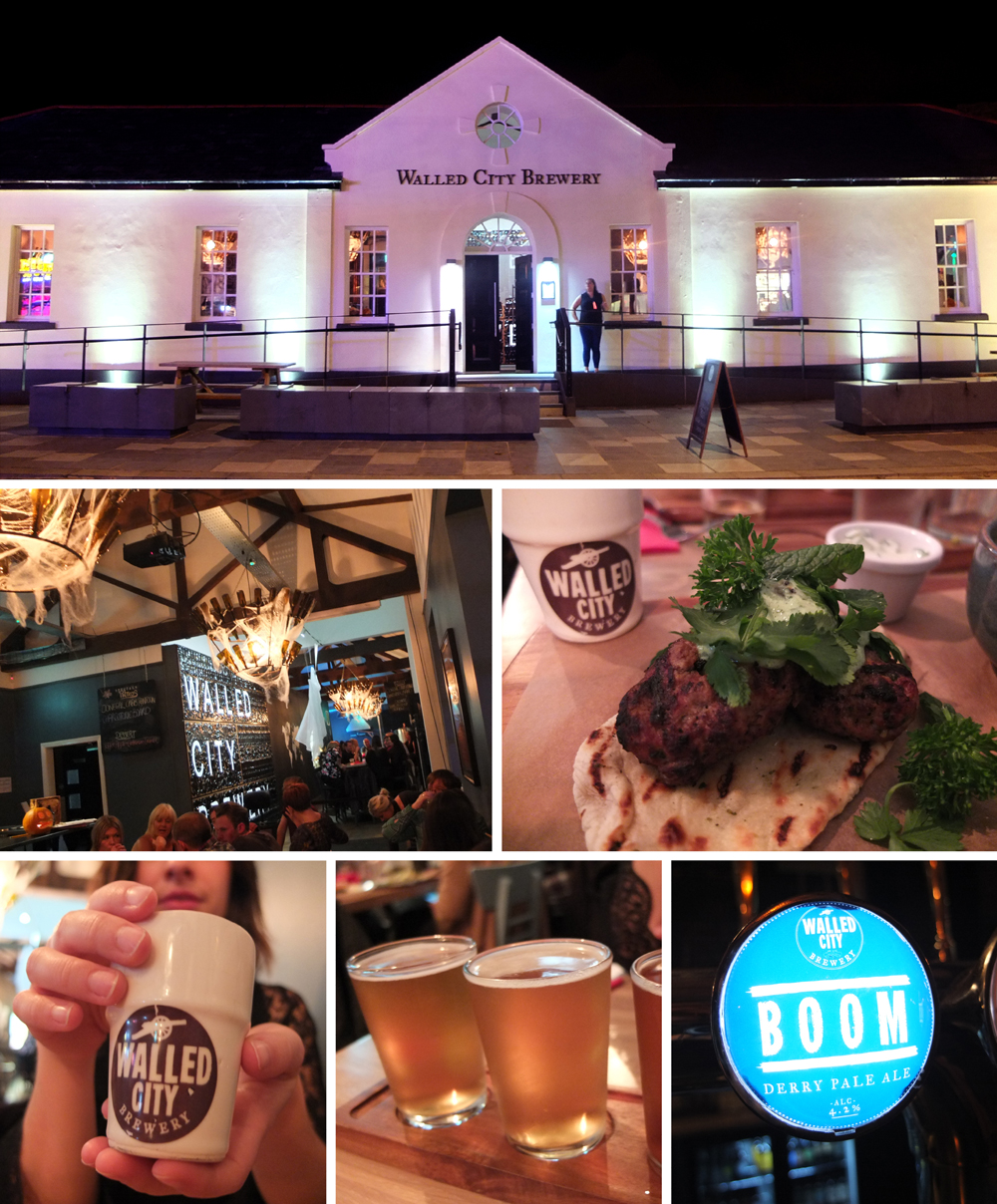 [divider line="true"]
Halloween crawl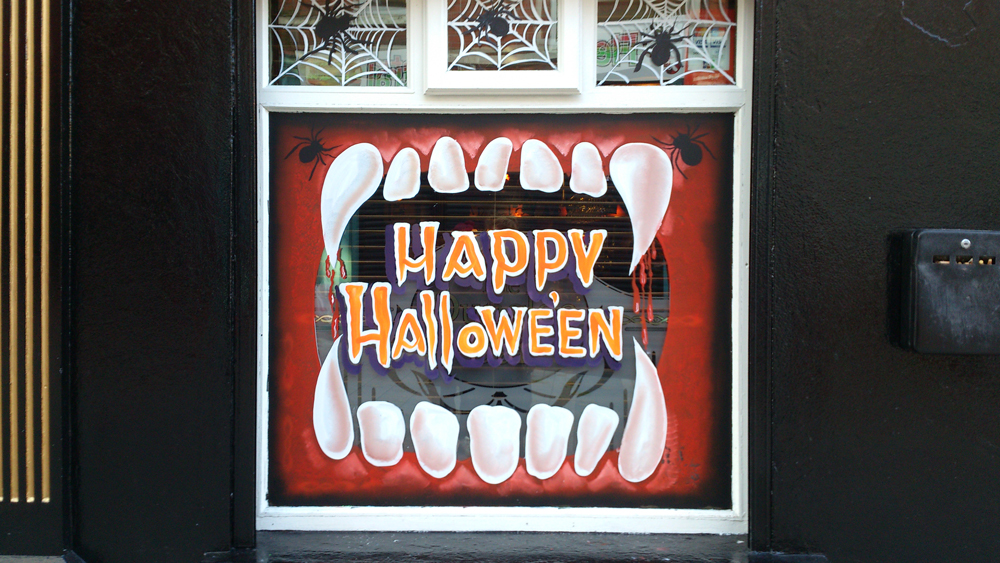 The Banks of the Foyle festival takes place all over the city, offering a wide and diverse bunch of activities.
More than just a big costume party, it's a cultural event merging the spirit of Halloween and the local rituals and traditions. You're invited to wander all around the city to attend a play, watch some art installations, listen to music, play a Halloween-special laser tag, learn how to make-up, etc…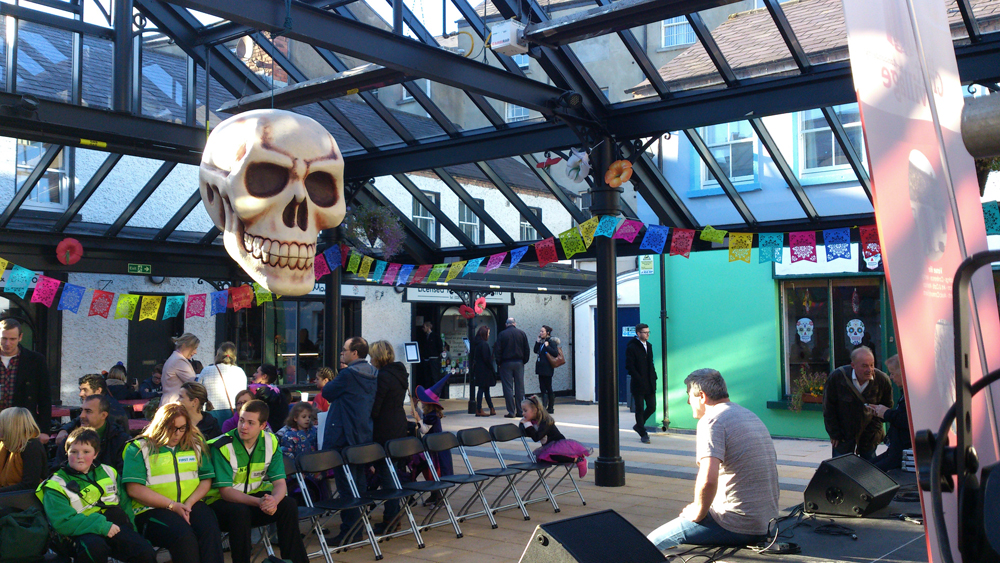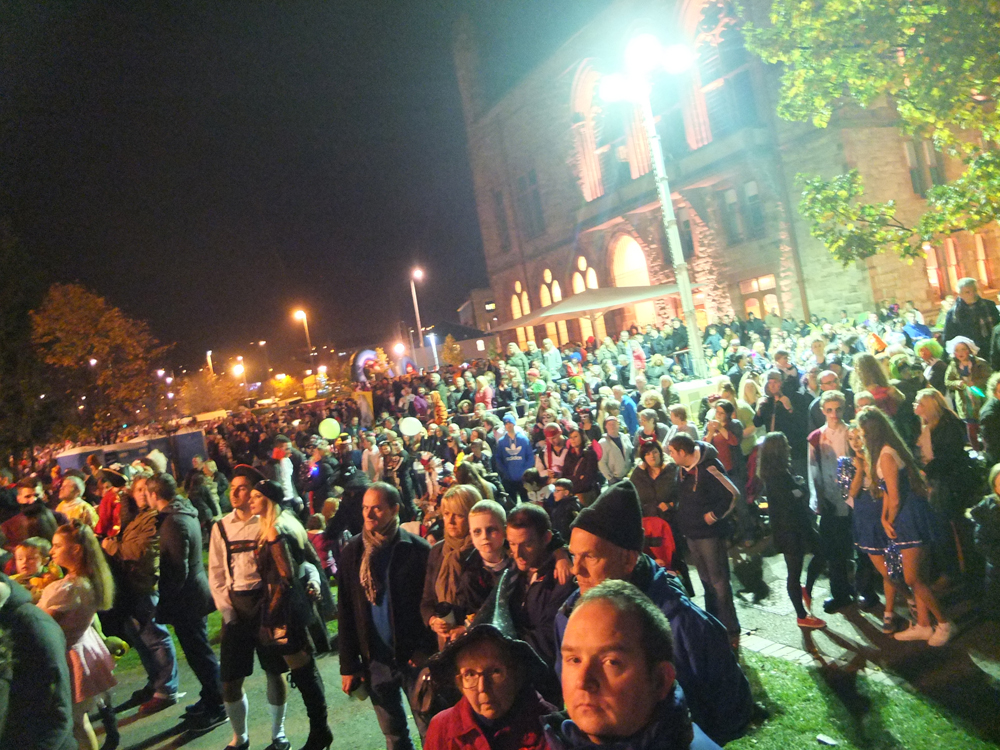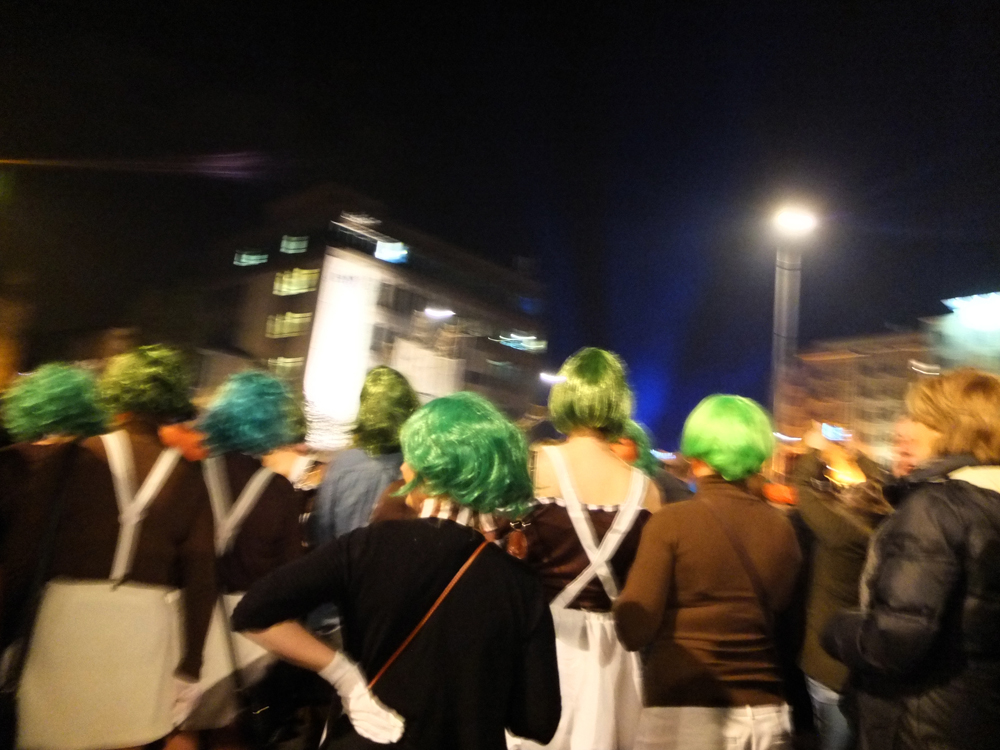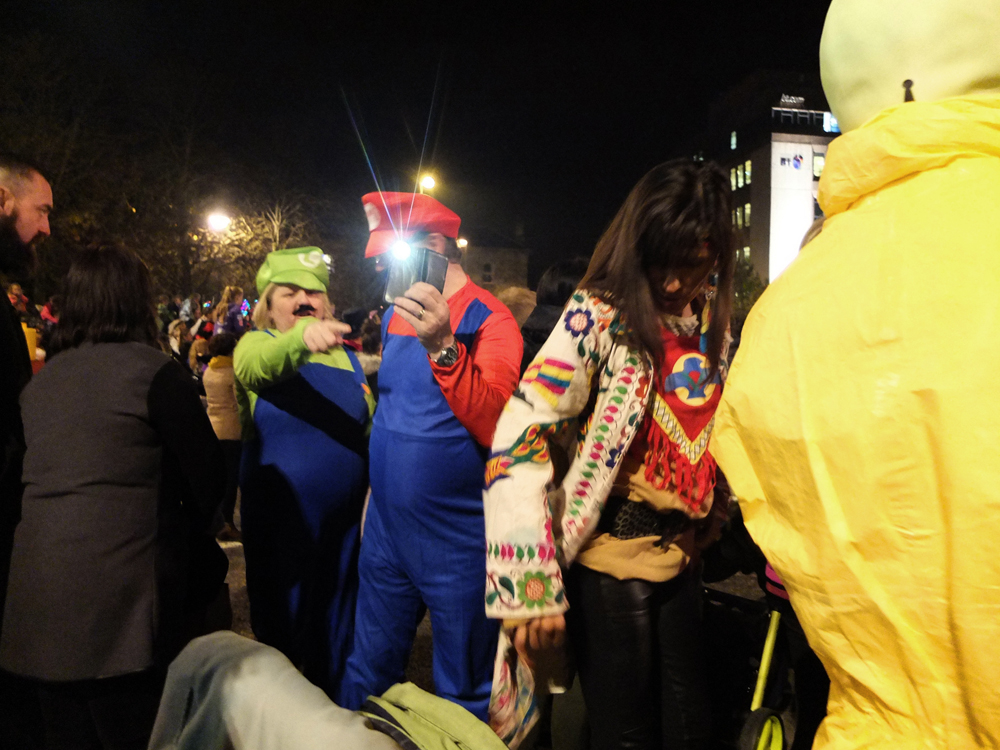 On Saturday, the parade is the climax. A show dedicated to the Rise of the River Gods, protectors of the city, accompanied by a dancing joyful crowd of skeletons, witches, and other fantastic creatures. Everybody is already costumed since the morning and gather slowly on Strand Street and behinf the Guildhall, for the Finale.
A giant firework concludes this together-moment, and kids can go home,
everyone elso to the pub.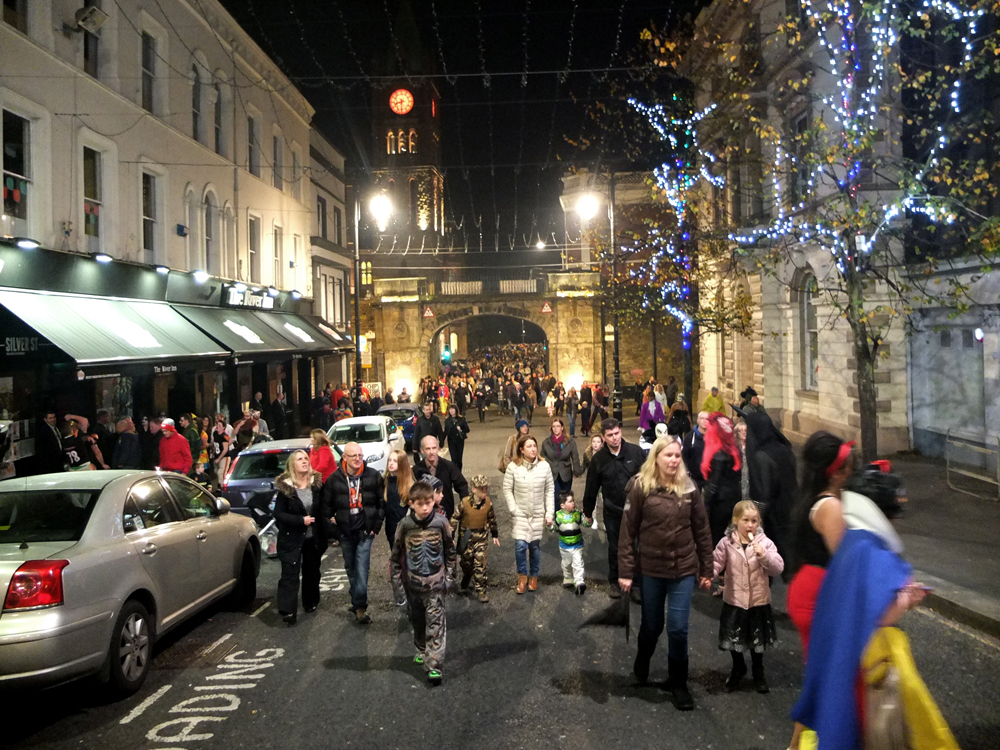 We made the best of the second option: Pubs.
We went to a small area, Waterloo street, where to find good pubs next to each other. You can walk in and out, discover new ones, follow new friends … Special shows for the occasion, the only way to see a Jedi playing the bass guitar on Folk Irish music if you ask me…
We just followed the flow, asked to people, and had an amazing night, having beers, floating like zombies in the streets of Derry, listening to Irish music or Beyonce.
A real festival atmosphere, safe and lively.
Bar/Pub Top 3:
– Grand Central Bar (Strand Rd)
– Gainsborough Bar (Shipqay Pl)
– Sandinos (Water St)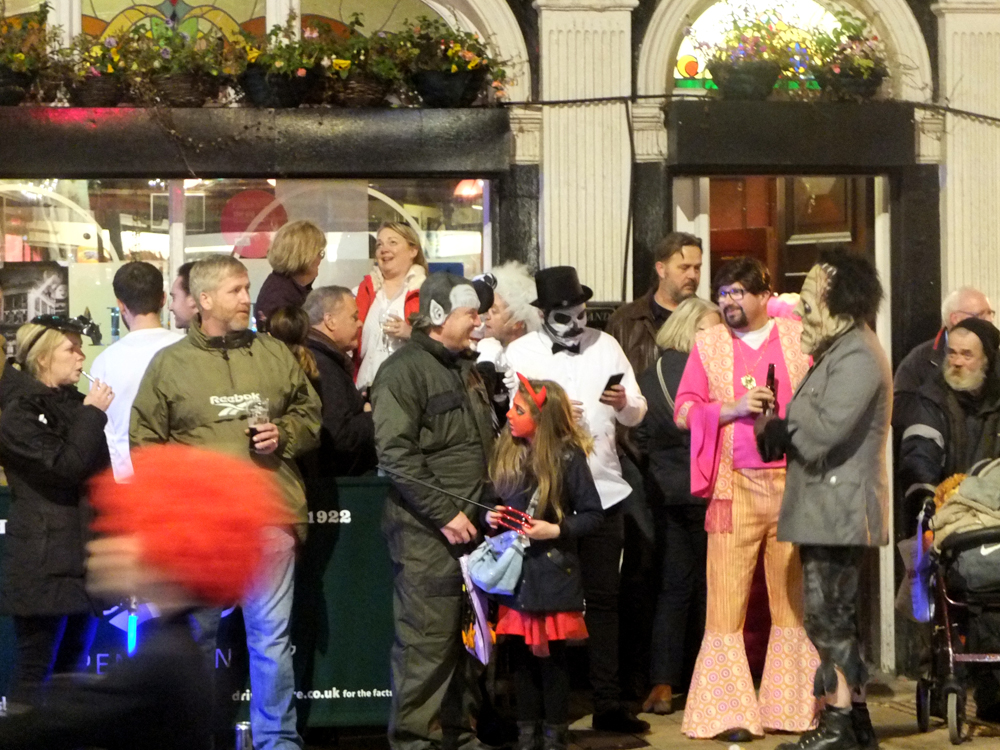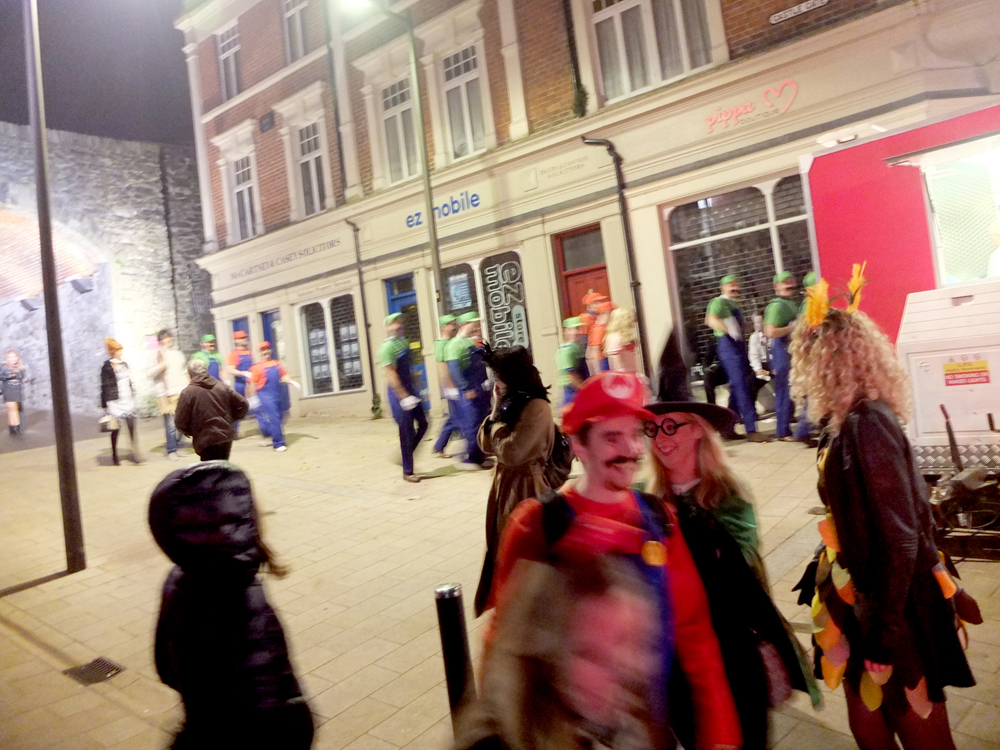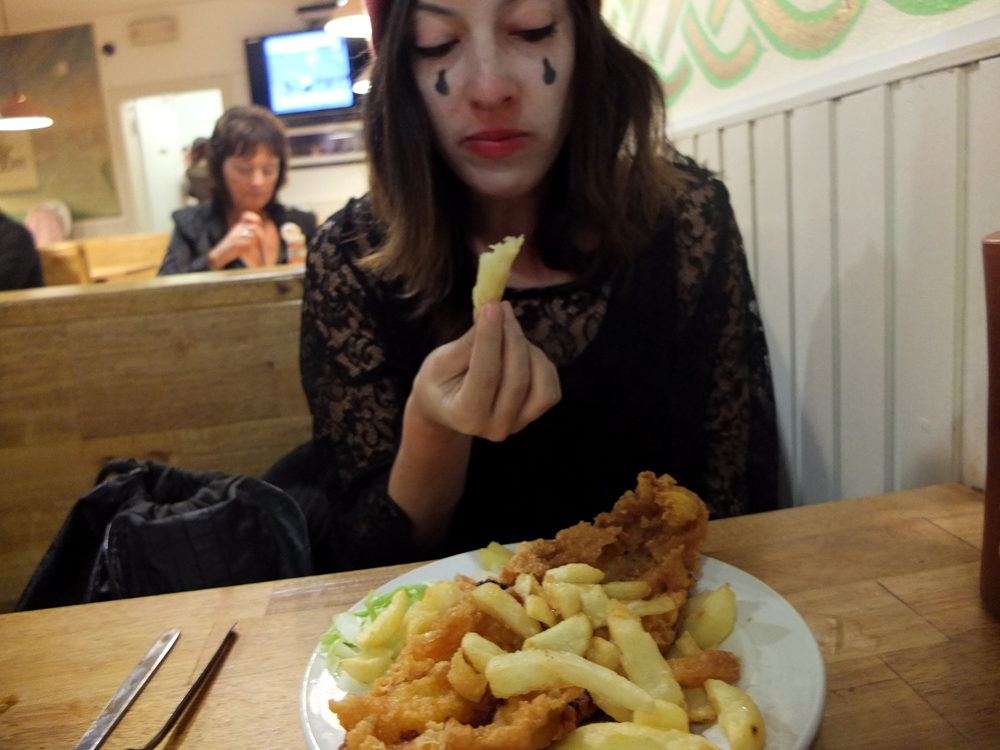 (Oh, and if you're around Waterloo Street, day or night, Halloween or not,
don't forget to check Frankie Ramseys Cafe, in William Street, for a Fish n' Chips or a breakfast. It's so good you'll cry.)
[divider line="true"]
Loch Súilí

and

Bun Cranncha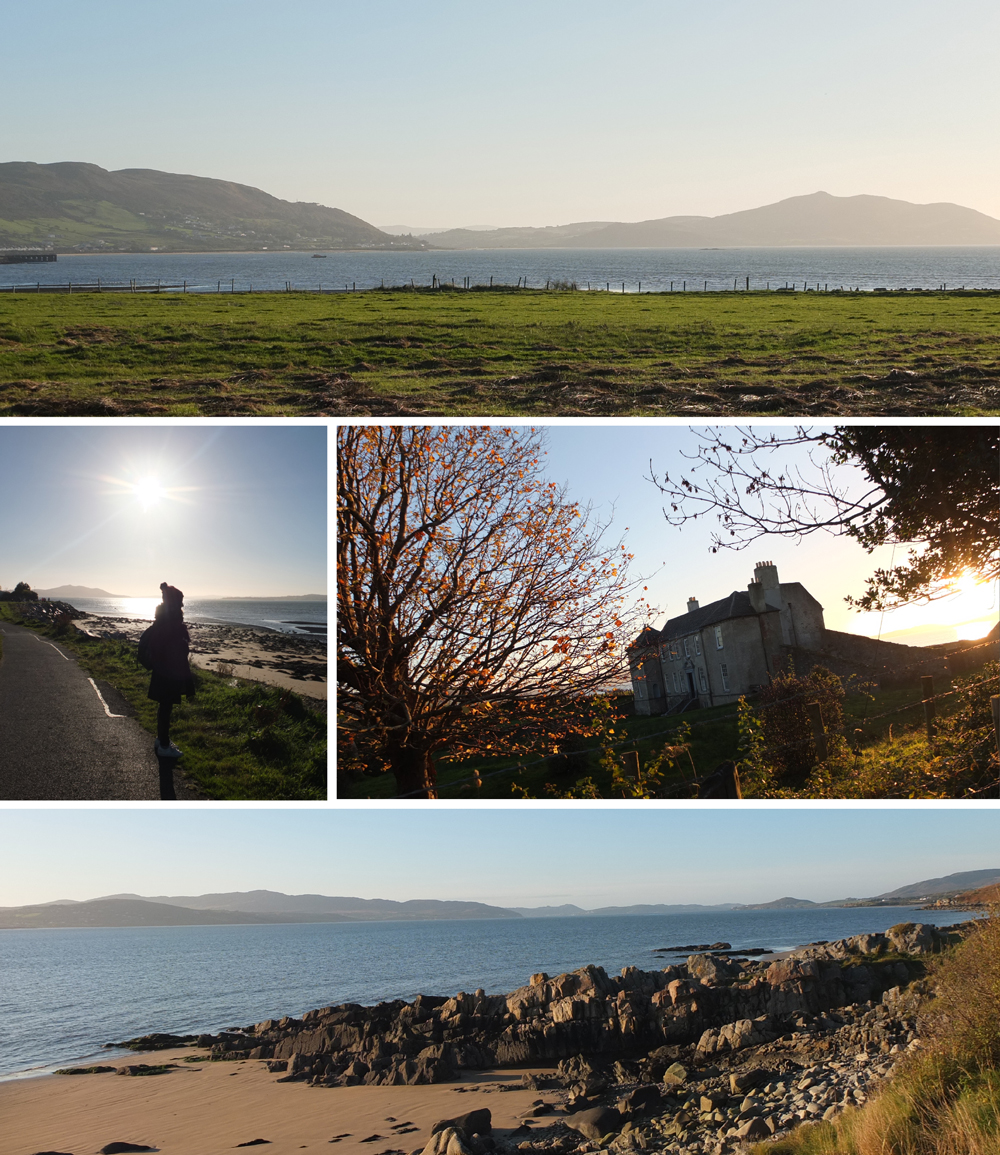 After this Halloween night, we needed some fresh air and green.
So we asked Joan from the Saddler's house and she informed us the sea was only 30min from Derry.
After an amazing brunch at Primrose Cafe, we grabbed a bus, destination: the Lake of Shadows (or Lough Swilly. Perfect for Halloween!!), in Ireland!
Actually we did not realize at first, that we would cross a border. We were just told "Go to Buncrana, it's only 30min from here".
Buncrana, on the other side of the border is a cute litlle village on the shores a Fjord. It was so peaceful, perfect to finish this weekend.
It made us want to come back in Derry as starting point for a road trip all over both Irelands.
Maybe next year, "Knock on Pumpkin".
[divider line="true"] Thanks to
the Saddler's House
for welcoming us
Thanks to James from the
Walled City Brewery
for all the Kicks and the Booms :)
Thanks to
Discover Northern Ireland
for inviting us and showing us around
Thanks to
Expedia
for fly us there (and back).
This trip is part of
Must Love Festivals
project. More stories to come about Ireland.