The Monday Map: NY Subway Genitals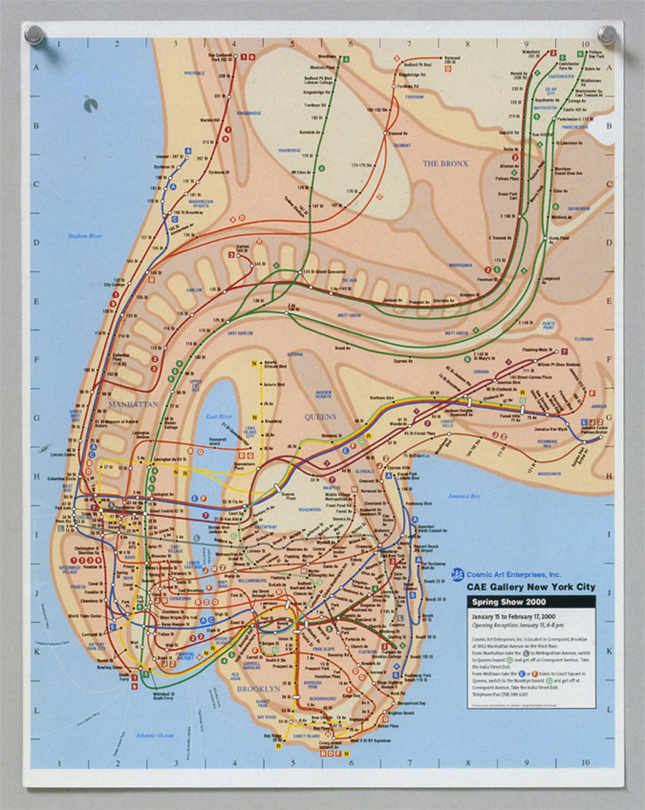 We found this map in the book 365 AIGA Year in Design 22 (ISBN 1-884081-02-9) published by AIGA, the professional association for design and featuring amazing work from designers from all-around the world. Among the great things in it, we really liked this map designed by Veit Schuetz for the Cosmic Art Entreprises' art show in spring 2000.
Obviously we found it funny because it's a dick. But if you take a second look and think again, it's really a crazy work of details. The artist didn't cheat and used the real subsay map, re-drawing every single route of the underground system to fit in the male genitals scientific illustration. It is perfectly accurate to both take the train in NYC and study how the inside of our lower body region is made.
Alex