Beijing Punk Paris screening with Hejorama & Panic! Cinema
Remember, more than a year, we published this interview. Australian filmmaker Shaun Jefford answered our questions to unveil more about his passion for travel and how he went to China to meet the Beijing Punks.
A few monthes ago, he asked us to organized Beijing Punk screening in Paris. A good way for him to introduce Chinese punk to French people, and meet us (Hejorama team and you) in a relaxed party!
This screening will be on May 26th at Cinema Nouveau Latina, with Shaun Jefford, Hejorama and Panic! Cinema.
With also beers, "Chinese punks" photo exhibition by Mark Oi, and Chinese punk dj set.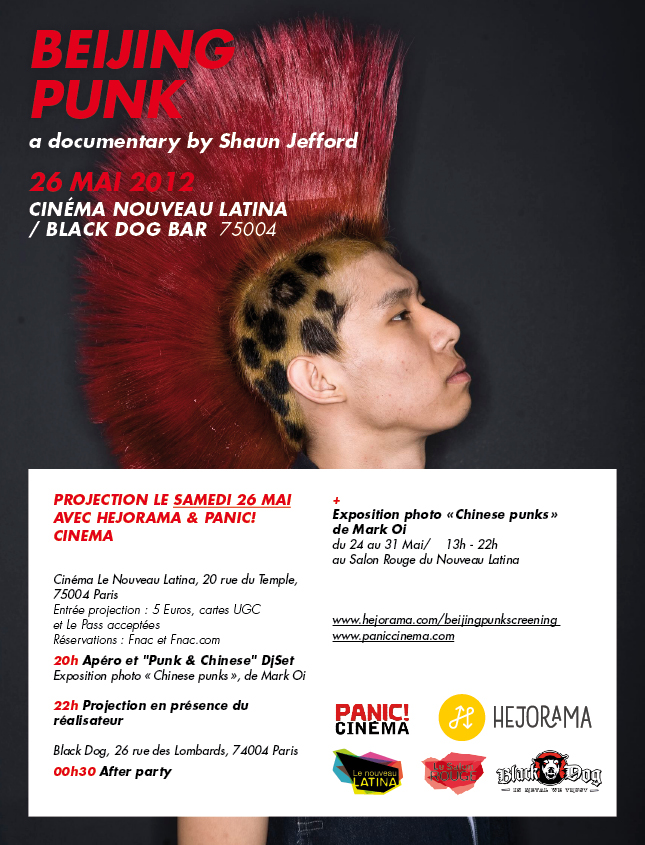 If you are in Paris and want to join us, check www.hejorama.com/beijingpunkscreening or our facebook event.
Come watch Beijing Punk and party like a real chinese punk !