Surrealist sound paintings on surrealist silent movies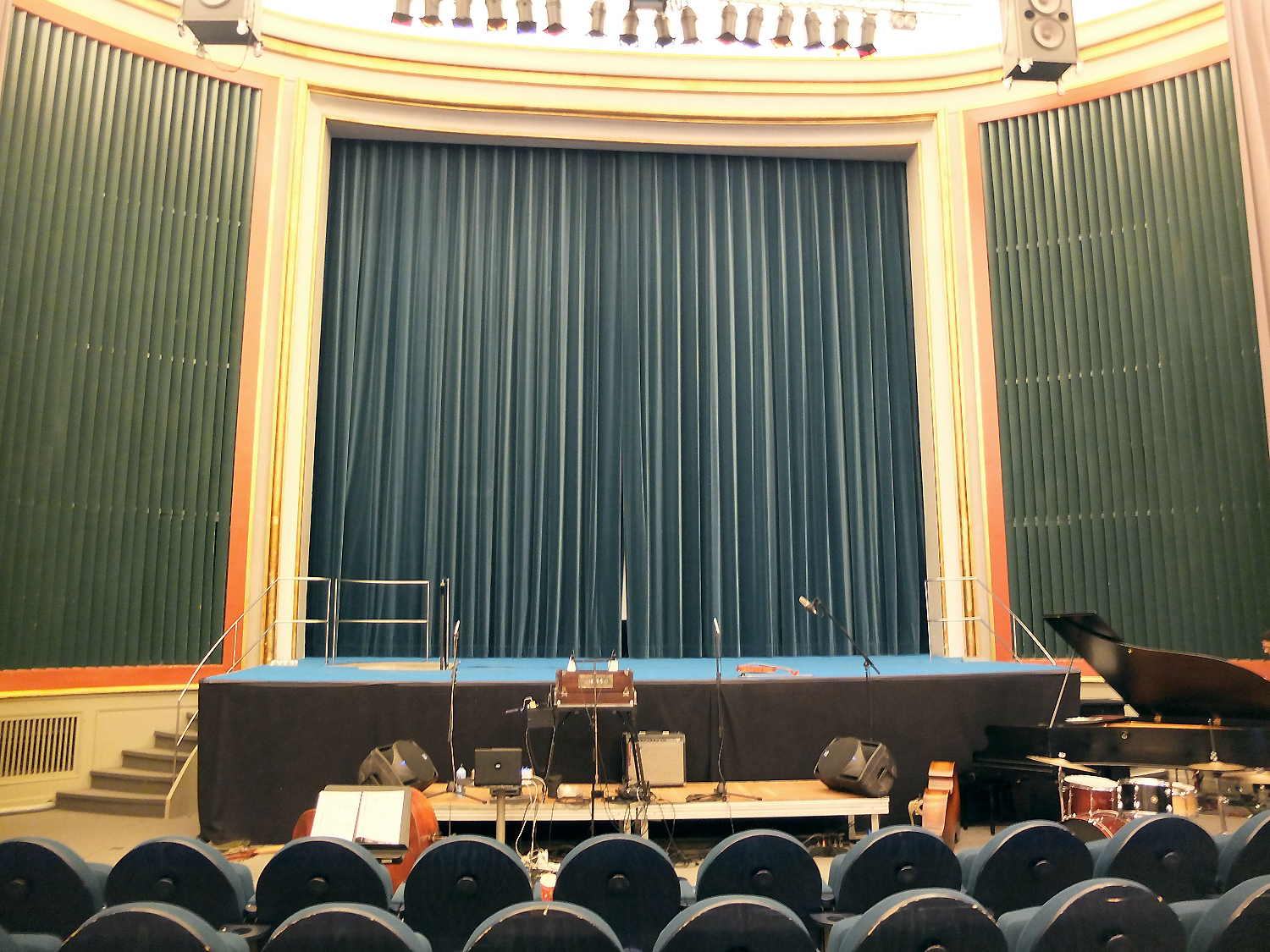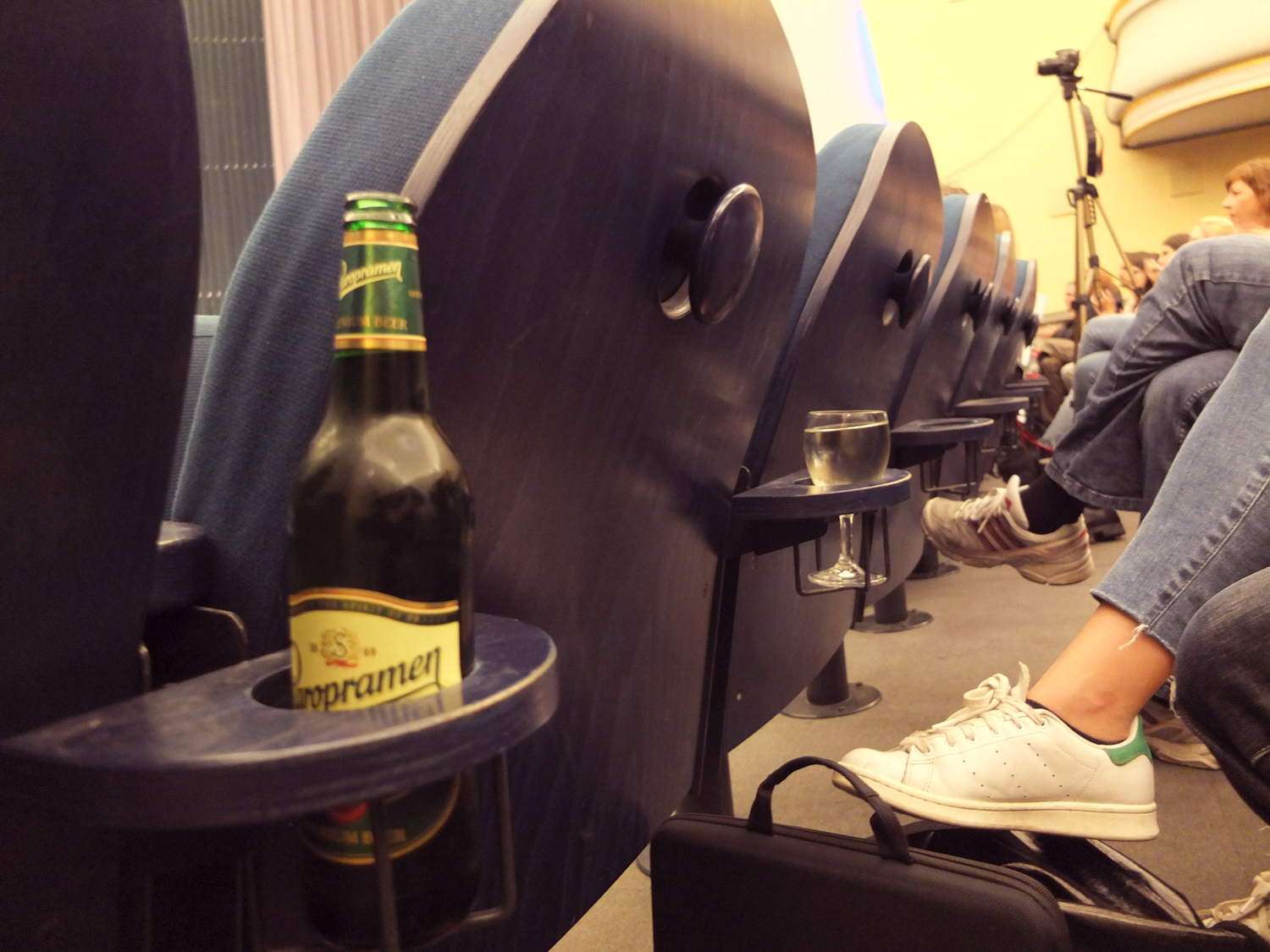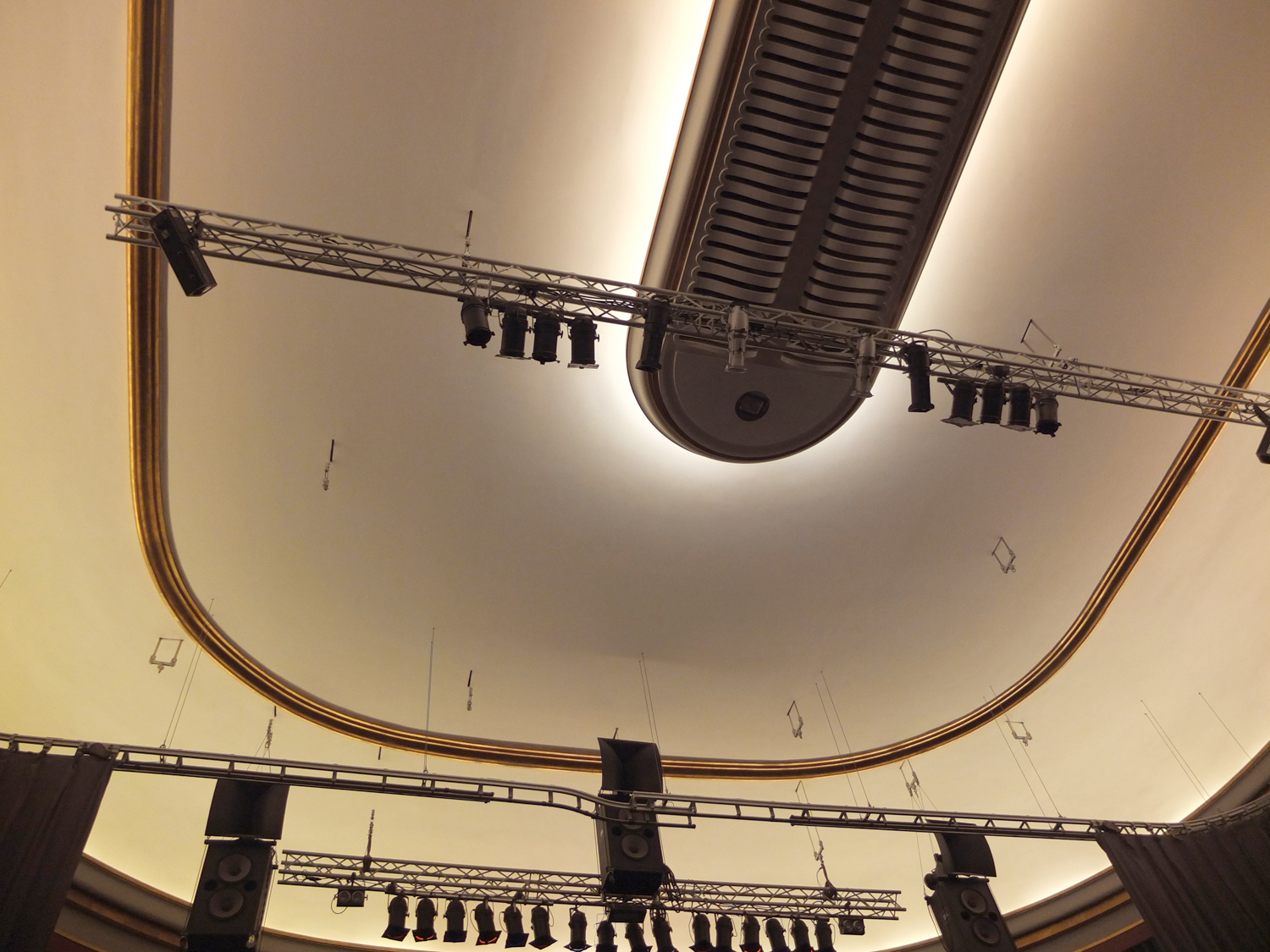 I let you imagine how much I was excited (after the magic moment we had at Midnight Sun Film Festival) when I was told that an orchestra was live performing on silent movies in Berlin…
Imagine then, when I discovered that they where performing on surrealist movies from the 20s, my favorite art period. Marcel Duchamp, Man Ray, Sal' Dali, René Clair, Picabia and so on.
Icing on the cake, the performance was taking place in this beautiful vintage cinema that is Babylon, just accross Volksbühne, in Mitte.
How could I miss that. I stopped everything and ran to buy tickets. I honestly didn't look for much more information. I wanted to be surprised, like the first time.
Well, I got served.
For the record, I could have buy a ticket just to seat in the theater, look at the architecture and enjoy the atmosphere.
But then the light faded and the magic began.
3 movies I haven't seen before and the Berlin Soundpainting Orchestra (what a beautiful concept. "Sound Painting").
It was not just a soundtrack illustrating the movie or noise like if a silent movie would miss something.
It was the transcription of surrealist approach and philosophy into music. An actual painting in fact. Surrealist music.
It added a new layer of emotions, a new dimension.
Of course it's impossible (at least with my writing skills) to explain. That's why I cheated and recorded for you a (small) part of Les Mystères du Château du Dé (The Mysteries of the Chateau of Dice) by Man Ray. Even if the sound quality is not that good, I hope you'll be able to make yourself an idea.
Then you'll have (of course) to come and watch and listen by yourselves.
The 2 other movies were Vormitagsspuk (Ghosts before Breakfast) directed by Hans Richter (notice the irony in the fact that the nazis destroyed the sound version of this movie…) and Entr'acte by René Clair, originally created for the actual "entr'acte" of a dance ballet by Les Ballets Suédois.
Just watching to the orchestra performing was like watching at a ballet. The conductor, with her white gloves, the movement of musicians' bodies.
Just wonderful.
And remember always that "Un coup de dés jamais n'abolira le hasard".
If you are in Berlin, or come to Berlin, make sure to check Berlin Soundpainting Orchestra's website for upcoming events.
Make sure also, wherever you are, to check their Soundcloud page. More paintings to discover (Wish I had seen Méliès' Trip To The Moon).
You can also follow them on FB.
[divider line="true"]
A few links if you want to take a look at the movies, even if without "BOS" paintings, it's not the same…
Vormittagsspuk, by Hans Richter (1928)
Entr'acte, by René Clair (1924) (with music by Erik Satie on this version)
Les Mystères du Château du Dé, by Man Ray (1929)
[divider line="true"]
BABYLON KINO
Rosa-Luxemburg-Str. 30
Berlin, Germany

Babylon Cinema website
Babylon Cinema FB page