The Rabbit Quest: Epilogue
Because all the great stories need an end, we went on one final adventure to complete our Rabbit Quest.
From our previous trip we knew that the guy from our error page photo lived in Eberswalde, a town about an hour away from Berlin. And it turned out that our friends Nina and Yvonne wanted to take us there for an epilogue of the first adventure. It was the perfect opportunity to get outside of Berlin and see what the Brandeburg area was like. Thanks to Stefan, we knew where to go but not the exact location. It only took a few try to actually locate the house housing hundreds of those giant rabbits. And a very friendly breeder!
Just like for the first adventure, the rabbits were just an excuse to get out and explore somewhere knew. And honestly, on a beautiful sunny day, the area around Berlin is just gorgeous. With dozens of lakes, it's the perfect get away after too many parties and the excesses of Berlin. It was just quiet, simple and beautiful. I only regret that we didn't plan more time and went for a swim or rent paddle boats. But that's definitely on our todo list for our next trip there.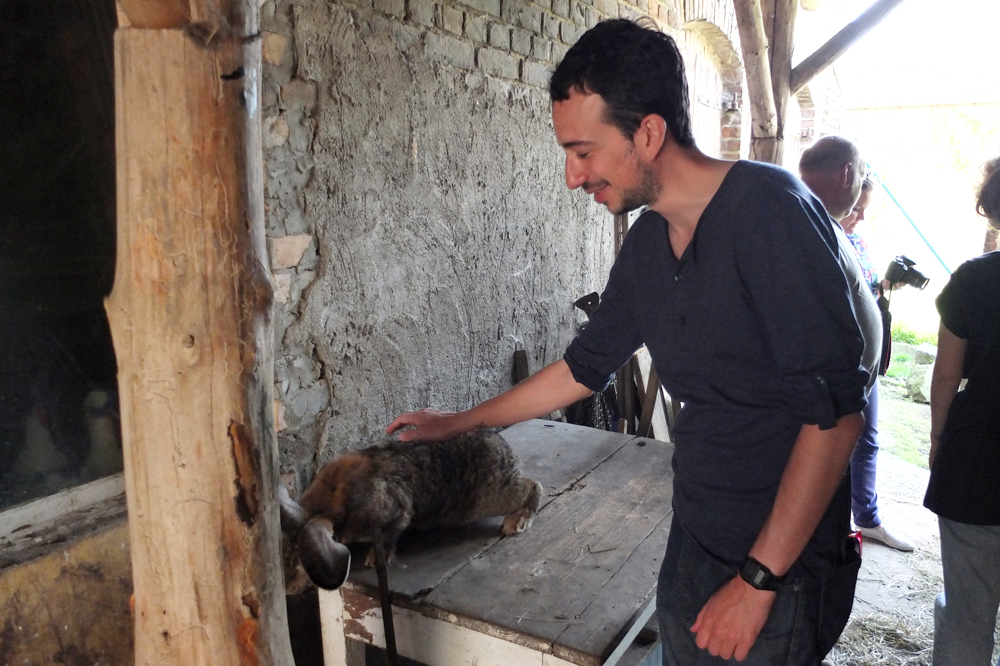 If you plan to go explore the surroundings of Berlin, you might want to get a car to do it. That will allow you to drive around and look for an isolated lake where you can spend some time alone with your friends. Don't forget your swimming suit (East Germany is famous for naturism though), beers and good music for the road. Road trip!
Alex