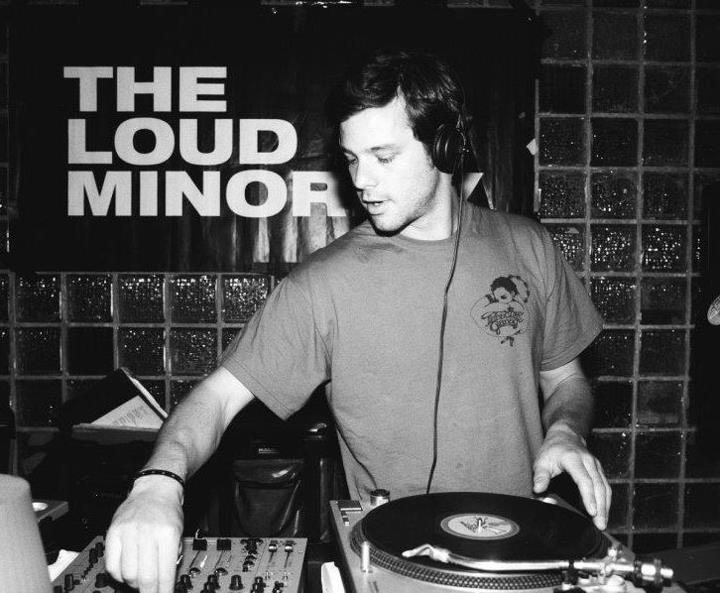 This week we interview Mr Guan, one of the most famous DJs of the club scene in Vienna. He shares his tips to find the best parties in Austria's capital city and tell us about his travels.
Soundtrack of the report
5 Years TLM mix
Mr.Guan
The lovely Viennese girl Lea, who I met during my last trip to Vienna, told me about one of the most famous DJs of the city. His name is Adam, alias Mr. Guan, and he is one of the two founders of the DJ collective The Loud Minority, created in 2003.
With Lazy Mason, Mr Guan used to host every second Saturday at the well known Cafe Europa in Vienna. The parties became more and more famous, and they decided to create a dj-collective to entertain Viennese people with new and unheard music, and were joined by the DJ's Luis Figueroa, Dereck Foreal and Ella.
These DJs like to play hip hop, soul, disco, broken beat, dubstep and electronic beats, but don't want to limit themselves to any musical genres.
There are, according to my friend Lea, "one of the best party and concerts hosts in Vienna". It excited my curiosity, and I wanted to know more about them, and especially about her friend Adam. Maybe he will have good tips to enjoy Vienna's nightlife!
Here is his interview.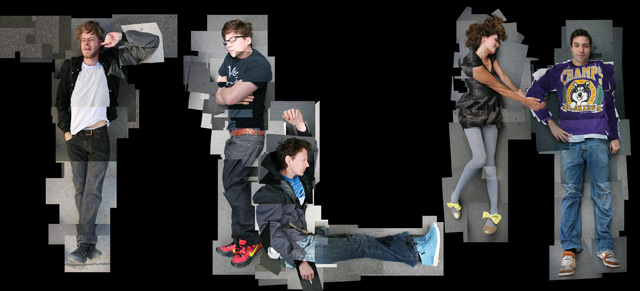 Can you describe yourself?
I'm a quality loving person, if it's about good food, quality time with good friend or timeless music.. I enjoy traveling through space and through time all the time.
I heard that you organize famous and crazy parties and concerts in Vienna. A few words about them?
We started it all as a hobby, mainly to being able to dj in front of an audience. Nobody was booking us at that time so we decided to organize parties by ourselves. We did that successfully for some times and started to book other DJs, and short after that we started to book bands.
How is Vienna nightlife according to you, with your experience as a DJ?
It's quite versatile and you can really find high quality music at night, you only have to know where to go.
Can you give me your 5 best addresses in Vienna to have a drink, listen to good music and dance?
To tell you the truth, some of my favourite spots just closed their doors recently, so R.I.P. to the Roxy (it was our monthly Residence Club for at least 6 years!), the Market, and the Morisson Club.
I love the Impulstanz Festival Lounge in summertime. Many international dancers and nice DJs line up, everyday for one month. And I love Pratersauna, that is nice in the summertime too but it depends on the audience/promoter.
Any Viennese DJs or music artists you like and recommend?
All the Loud Minority Dj Crew of course: Lazy Mason, Ella, Dereck Foreal, Luis Forever and myself, Mr.Guan! Very talented musicians at the moment are: Dorian Concept, Cid Rim, The Clonious, Gianna Charles, The New Tower Generation, Sixtus Preiss, and the list goes on and on…
I love musical innovations, I find it very exciting and entertaining to follow new movements like footwork & juke, post dubstep, uk funky or hipster rap like Taylor the Creator and Drake or indie r&b like Frank Ocean.
Does travel appeal to you? Is it inspiring your music?
I absolutely love to travel all around the world, and connect with people from different backgrounds and cultures through the universal language of music.
Do you often travel to play in other countries?
Sometimes but definitely not enough!
Where did you played and enjoyed it the most, when you were abroad?
I really enjoyed playing in Milan, earlier this year, because the promoter was such a likeminded person. Big up to Turbo Jazz!
Name a place where you'd love to play ?
I would love to play in Brazil because people are crazy about dance!
What do you listen to when you travel ?
Before I leave home I pack my mp3 player like a travel bag with loads of new music, with no limits to any style.
Who do you like to travel with?
I love to travel with my girlfriend or with a good friend, but I also enjoy traveling alone because it`s the best opportunity to meet many interesting people.
Any cultural musical practices or discoveries you've learned in travel?
One of the greatest experiences I made during traveling was the unlimited hospitality from a family in Mexico that I will never forget!
Is there music that you experience as a travel, which helps you re-visit places and memories?
Music that I used to listen to intensively when I was visiting new places during travels always stays connected to that place. For example when I listen to 4Hero "Two Pages", I always think about traveling on the Austrian highway haha…
Where is your next trip? Next tour?
I will go to Southern Turkey this weekend!
Next date in Vienna?
Friday 3rd of August with DJ Pure P (Stockholm/Up Hygh) at The Birds & The Bees at Volksgarten Pavillon, and Saturday 11st of August with Dereck Foreal (The Loud Minority) at Cafe Leopold (at MuseumsQuartier).
Thank you for your answers!
Thank you very much for the interview!
Maeva
Listen to Mr Guan music here.
The Loud Minority have their own radioshow on Superfly FM, with a live from Vienna every Wednesday at 22pm, on 98.3 Superfly, or www.superfly.fm