Maps and infographics make a harmonious match. Frankly, some of the most interesting and impressive modern maps can be found in infographics. Here's a roundup of a few great uses of maps in infographics.
Social media strategist Vincenzo Cosenza's World Map of Social Networks depicts the most popular social networks in 137 countries. He uses Alexa and Google Trends For Website for his data and updates his infographic twice a year. It doesn't come as a shock that the map is painted blue, with Facebook ranking as the most popular social network.
A World Map of Video Game Villains, created by Complex, explores where the villains from 10 popular war video games of the past decade come from. The countries of origin for the 10 featured shooters doesn't come as a surprise, with Russia, China, Mexico and North Korea making the list.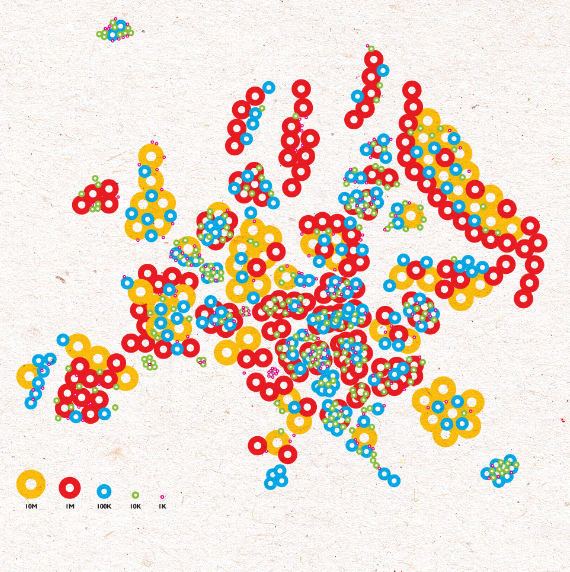 B-Positive's European Population Map tackles a simple set of facts with an equally simple approach. Using information from the CIA and a series of colors and circles, the infographic conveys its message as artistically as it does statistically.