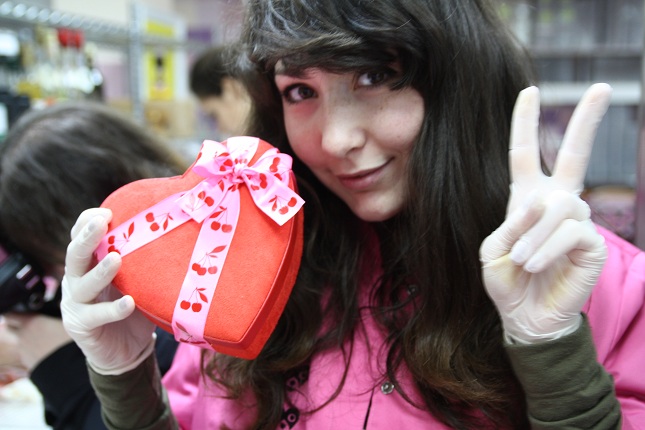 Honmei-choco in France - Ninon at the Virginie Duroc-Danner's workshop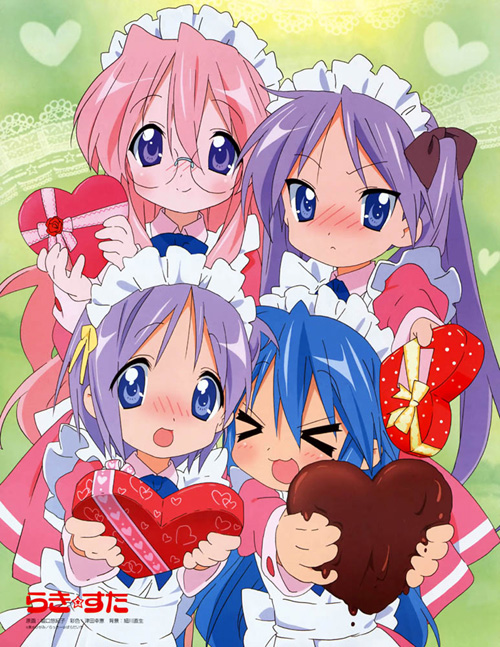 Today is Valentine's day. In the most of the countries, it's the moment to celebrate Love, to celebrate the lovers. But there are some countries where it's different!
For instance in Brazil, they don't celebrate Valentine's day, but Dia dos Namorados (lovers' day) the 12nd of June. And in Colombia, they celebrate the Día del Amor y Amistad (the day of Love and Friendship).
I don't really like this tradition as I think that if I want to show my feelings to my lover, I can do it every day and when I want. But I was very interested by the Japanese tradition.
Remember in my article named 8 Christmases, my friend Thomas told me that the lovers day was on Christmas' Eve. And recently, the French chocolate-maker Virginie Duroc-Danner taught me the Japanese tradition during a workshop where I was invited with other girls to prepare chocolates named "honmei-choco", to offer to our lovers... Very strange in France, where it's the men who generally offer chocolates to their girlfriends !
Explanation
The 14th of February in Japan, it's only the girls who offer presents to their boyfriends. But not any presents, only chocolates (and sometimes candies).
The custom that only women give chocolates to men has its origins in several marketing operations that chocolate companies realized between 1936 and 1968. Nowadays, Japanese chocolate companies make half their annual sales during this time of the year. They are very crafty and have found a name for different ways of giving chocolates!
Women can offer :
Giri-choco or 義理チョコ (giri = "obligation" and choko = "chocolate") : girls give chocolates to their male co-workers (even at school, as you can see in the mangas), except when the Valentine's day falls on a Sunday or a holiday. At the end of the day, all the men compare the received chocolates to see who is the most popular! The unfortunate unpopular co-workers only receive chō-giri choco which means "ultra-obligatory" cheap chocolate...
Honmei-choco or 本命チョコ ("favorite chocolate") : it's the chocolates offered to the loved one. The Japanese girls love to prepare their own chocolates, and sometimes to write the name of their lover, or "I love you"... So "kawaii"! It's maybe the moment to declare one's secret love...
Tomo-choco or 友チョコ (from tomo meanings "friend") : these last years more and more girls like to offer chocolates to their (girl) friends. It's a way to spend good times with friends, and it's also cheaper than the honmei-choko!
And there also other kinds of チョコ ("choco") : to their fathers, to themselves, etc.
I know it's only a marketing operation launched by chocolate companies but it has became an important tradition in Japan that I found fascinating. Japanese people have this talent for fully celebrating each occasion.
And I am very interested by this "tradition" as it makes me travel in some way. It makes a change from the Valentine's day that we know in the Western countries.
Maéva