A report from Beijing Punk Paris screening
O
n Saturday, 26th of May, we organized a
Beijing Punk
screening in Paris, with Panic! Cinema. What a great evening!
Soundtrack of the report
You Guys Rock D22 I Was There Man
Hedgehog
We enjoyed beers, Chinese punk music, the interesting and beautiful photo exhibition by Chinese photographer Mark Oi, an interesting speech about punk in China by Tai-Luc (from
La Souris Dégliguée
) and a wonderful, moving, and interesting documentary on the big screen. But we may say that the thing we loved above all, was to host so many different, interesting and nice people! French punks, fans of Chinese punk bands, movie buffs, travelers, China lovers, Chinese expats or simply curious people. We liked to see all these different people talking together in a relaxed atmosphere, hear laughs during the movie in a packed cinema, see people asking questions to Shaun Jefford during the Questions & Answers and discovering the voice of the young punks of Beijing through his experience.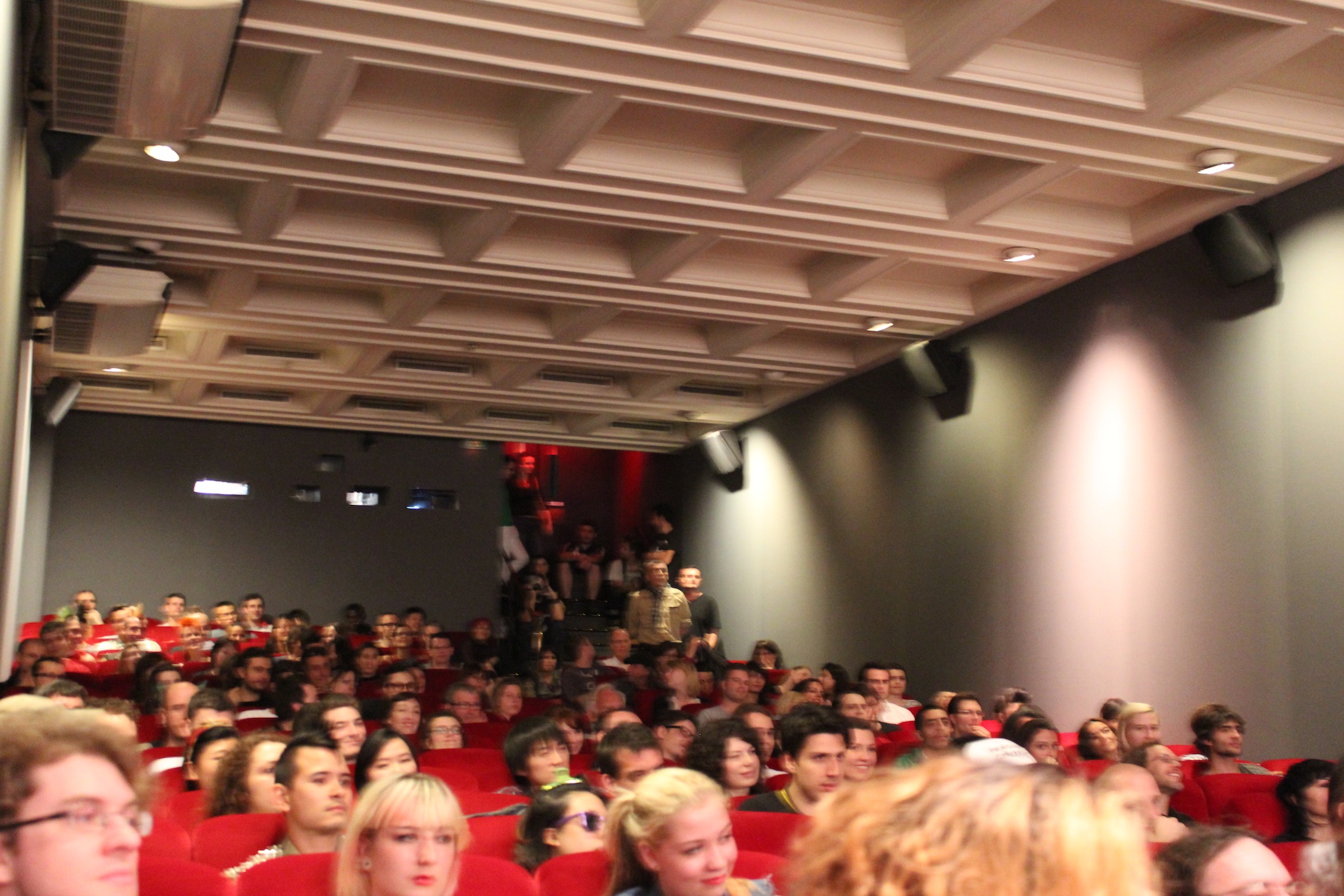 And the best part, meeting this wonderful filmmaker!
Beijing Punk
is not only a serious documentary, but also the wonderful experience of a guy, Shaun Jefford, who felt in love with the Chinese punks he met. And Shaun is just as you can imagine him through his documentary. Interesting, a little crazy (as we like), curious and eager for encounters and experiences. He directly came from Los Angeles and made the event more special. Here are a few pictures of the evening. We hope to see you at our next event! Maeva
Thanks to Shaun Jefford, Panic! Cinema and Le Nouveau Latina for having helped us organize the screening, Mark Oi for his beautiful exhibition, Tai-Luc for his speech and smiling presence, Ying Ying for her big help and make us discover more things about China, Guo Qian for her super tribute to Beijing Punk, Maybe Mars for sharing with us the songs of their Chinese bands, and Laurent B. for his fantastic dj set.