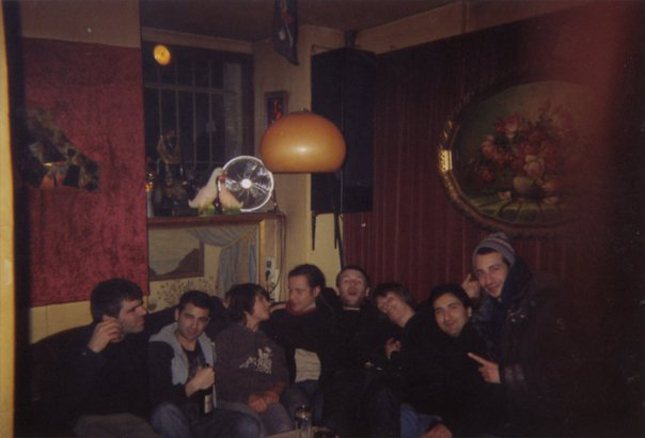 Maeva
Ben and Alexis making new friends in Berlin (find them!)
Tomorrow, 3rd of April, will be the World Party Day (P-Day). Everywhere in the world, people will celebrate the hope for a better world. The idea of a worldwide party came from the fictional novel Flight (by Vanna Bonta) in which there was a worldwide synchronized moment of human celebration. In 1996 the first World Day Party was organized by some readers of the book. Radio stations around the world celebrated World Party Day by organizing themed music to play and telling listeners to "pass the food, turn up the music, and donate 25 cents to the World Food Program."
This year we want to contribute to this celebration day, with our own vision of a better world! Our P-Day will be a Travel Day. We would like to encourage you to PARTY EVERYWHERE IN THE WORLD, of course, but also to MEET PEOPLE, have a CURIOUS AND WANDERING MIND, create NEW EXPERIENCES AND SOUVENIRS...
"Live your life as a permanent travel, turn up the music".
TAKE PART IN OUR WORLD TRAVEL (PARTY) DAY!
Live a wonderful moment of Travel. Don't forget, Travel is a philosophy, a frame of mind. No need to travel in space, you can travel without moving! Share the way you celebrate this day sharing with us a picture and a little description. By Facebook / Twitter Post a photo with a short description on your page/profile (tagging Hejorama) or directly on our Facebook page. By email Send us a photo with a short description at contact@hejorama.com We will publish the best ones!
Happy World Travel Party Day.